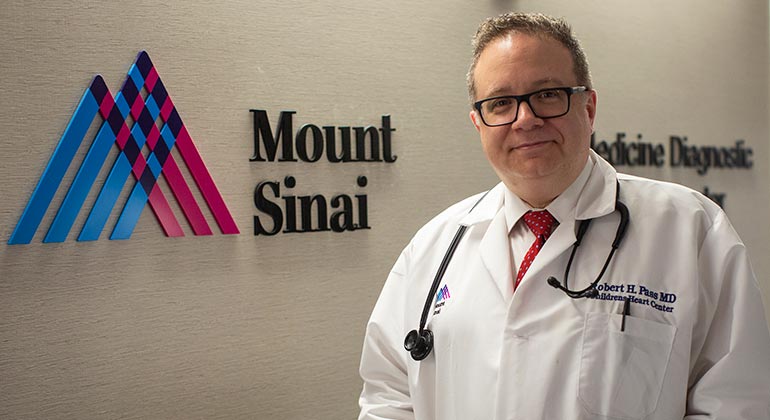 Mother Impressed by "Extreme Care and Diligence" She Found at Mount Sinai
Leonida, age 10
"I wanted to share with you the experience we had at Mount Sinai Hospital last week when we came for my son's routine heart testing.
Due to the COVID-19 precautionary measures, both my son and I wore masks. As soon as we entered the pediatric cardiology unit on the third floor, there was a desk set up with two nurses who were taking the temperature of visitors. They checked our temperature with the use of an ear thermometer, gave us sanitizer to disinfect our hands, and allowed us entry to the check-in area. All the nurses and staff members wore masks and there were sanitizers in every area. Every section was very clean and neat.
All medical tests, including the echo and electrocardiogram, were done with extreme care and diligence. Dr. Pass provided us with a thorough evaluation of the test results. At the end of our visit, the nurse placed a small patch on my son's chest for the monitoring of his heart rate over a three-day period.
Our visit was very smooth, the service was excellent, and we felt extremely safe with all the precautionary measures taken at Mount Sinai Hospital. We highly recommend patients visit the hospital with no hesitation or concern."
Asimina, Leonidas' mother