Neurosurgery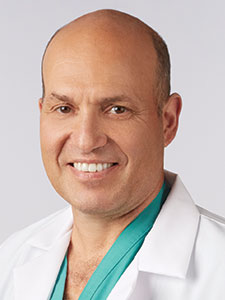 The Mount Sinai Health System is an internationally recognized leader in clinical neurosurgery, neurosurgery education, and neurosurgery research. More New Yorkers receive neurosurgery care at Mount Sinai than any other health system in the city. We have the nation's leading neurosurgeons who are engaging, innovative, experienced, and committed to providing exceptional outcomes for their patients. We are known globally for our pioneering approaches and breakthroughs in treatments, rooted in a supportive, team-oriented environment that encourages diverse viewpoints and collaboration.
The Mount Sinai Hospital is ranked No. 9 in the nation for Neurology & Neurosurgery by U.S. News and World Report® for 2023-24.
We offer advanced diagnostics and treatments for brain tumors, spinal disorders, stroke, brain aneurysms, epilepsy, and other neurological disorders. While our scientists are conducting state-of-the-art research for brain and spinal tumors, our neurosurgeons are pioneering minimally invasive procedures to greatly reduce recovery times and optimize your health. Our researchers receive funding from the National Institutes of Health and our clinical and research teams work collaboratively, enabling our physicians to translate research findings rapidly into new therapies. In turn, our patients receive the most advanced care available.
Pay My Bill
MyMountSinai Patient Portal
Neurosurgery Care at Mount Sinai
Ensuring a Safe Mount Sinai