Urology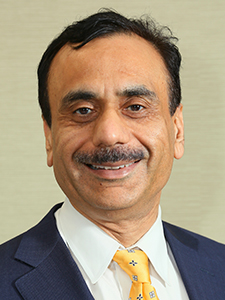 The Milton and Carroll Petrie Department of Urology is part of the Mount Sinai Health System. The Department of Urology has been a leader in clinical practice, research and education since 1852, with the establishment of the Mount Sinai Hospital. Today, depth of knowledge, breadth of experience and compassion for patients continue to characterize our highly respected team of board certified and fellowship trained physicians who are on the faculty of the Icahn School of Medicine at Mount Sinai. We have over 190 urologists on staff – more than any NYC healthcare system. The Mount Sinai Hospital is ranked No. 18 in the nation for Urology by U.S. News & World Report® for 2023-24.
Our surgeons and scientists have pioneered the adoption of novel diagnostic techniques and minimally invasive treatments for prostate, kidney and bladder cancers and a wide range of urologic disorders.
Our experts are among the most renowned in the world performing robotic surgery; our robotics program is among the most robust in the country. Our Kidney Stone Center was the first of its kind in New York, focusing on both treatment and prevention. Genomic testing and advanced imaging are routine for patients with prostate cancer in order to provide them with the most personalized and precise treatment protocols. Our specialized men's, women's, children's, reconstructive and transgender programs ensure that we can meet the needs of every patient with exceptional quality of service.
For more information or to schedule an appointment, please call 212-241-9955.
Book an Appointment Now
MyMountSinai Patient Portal
Urology at Mount Sinai Health System