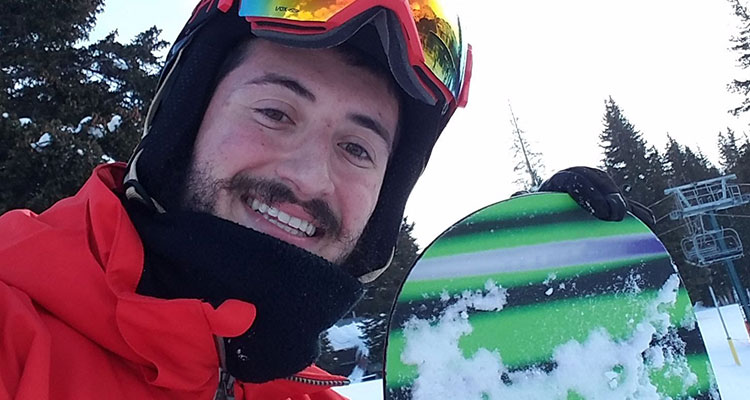 After COVID-19 Forces Postponement, a Successful and Safe Surgery
Levi Goldfarb loves to be active. He is an enthusiastic skier and snowboarder in the winter and water skis during the summer months. But these activities come with the occasional accident, and in 2017, he had minimally invasive surgery to fix his unstable right shoulder after he dislocated it several times. He recovered well, but experienced weakness and discomfort at times since the first surgery. As a result, he was not able to fully return to his active lifestyle.
In January 2020, Levi dislocated his shoulder again, multiple times. He wanted a second opinion. Through family friends, he was referred to Leesa Galatz, MD, System Chair of Orthopedic Surgery at the Icahn School of Medicine at Mount Sinai. After his consultation with Dr. Galatz, she recommended the Latarjet procedure, in which a small piece of bone is relocated to help reconstruct the socket of the shoulder. She was scheduled to operate in March, but due to COVID-19, all nonemergency surgeries were canceled. He kept in touch with the team at The Mount Sinai Hospital and let them know he wanted to proceed once surgeries started again. He was excited about the prospect of a healthy shoulder and trusted the medical professionals at Mount Sinai to keep him safe.
May 12 was the big day. "Everyone was on top of their game," says Levi, "and I was well cared for by a great team." He was impressed with the precautions taken for patients—
masks, gloves, a thorough check in, plenty of social distancing, and medical professionals clearly excited to see him.
Levi's surgery went smoothly. He was able to return home later that day and even participate in a family barbecue. "It's hard to eat a burger one-handed, but it worked, and I felt good."
Levi would tell anyone not to hesitate coming to Mount Sinai. And, as far as Dr. Galatz, he advises prospective patients to abandon their Google searches. "She's the one!"