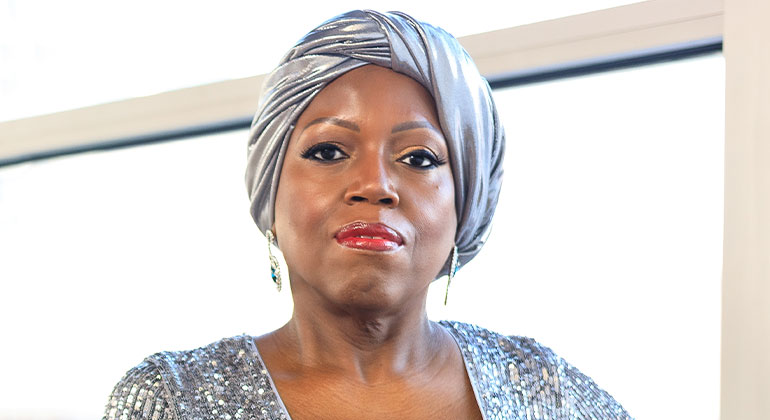 Caring and Centralized Treatment for Her Breast Cancer Recurrence at Mount Sinai's Dubin Breast Center
Dahlia Bradshaw beat breast cancer in 2013.
She had cancer in her left breast, and her treatment consi­sted of radiation therapy and lumpectomy, followed by five years of Tamoxifen. While Dahlia was happy that the cancer had gone into remission, she was aware of the possibility of a recurrence.
Dahlia, a Mount Sinai employee, couldn't imagine going anywhere else for care. "Mount Sinai's Dubin Breast Center has a great reputation for the care it provides," she says. "I love that you don't have to go to different locations to see different treating providers. Everything is in one centralized location. The breast surgeon, mammography, ultrasound, medical oncology, and chemo infusion center are all in one place. It helps so much, especially when you're already dealing with so much with this diagnosis."
Dahlia told herself then that if the cancer ever returned, she would have a bilateral mastectomy. It was the only option she would consider.
Unfortunately, she was again diagnosed with breast cancer in 2021. This time, it was in her right breast. She returned to Mount Sinai for care and was treated by breast surgeon Christina Weltz, MD, medical oncologist Aarti Bhardwaj, MD, and plastic surgeon Philip Torina, MD. Drs. Weltz and Bhardwaj were her treating physicians in 2013, and she entrusted them with her care yet again. Dr. Torina, whom she met briefly for a consultation in 2014, was highly recommended and became the physician she would trust with her breast reconstruction.
Dahlia's treatment this time consisted of six rounds of chemotherapy, followed by a bilateral mastectomy with reconstruction. The experience was hard physically, mentally, and emotionally. But she got through it with her faith and is now free of breast cancer.
Dr. Weltz says that faced with the aggressive cancer in her right breast, Dahlia bravely forged ahead with the rigorous course of chemotherapy and antibody treatment. "She then underwent a double mastectomy with reconstruction, which will ensure that she will never get a third breast cancer," Dr. Weltz says. "Being able to report to her after surgery that the treatment had knocked out all of her cancer—which gives her an excellent prognosis—was a thrill beyond words both for Dahlia and me."
"I'm a Christian with strong faith, so I just take each day as it comes knowing that I'm going through this for a reason and a purpose," Dahlia says. "I have had my share of moments where I questioned 'why me, and why I have to go through this a second time?' And that's okay. Allow yourself grace, because no one asks for this disease, so it's important to give yourself grace to deal with this, knowing that we may never know what the outcome may be, how our body may look after treatment, the side effects of treatment. Take each day as it comes and live in the moment, being kind to yourself—that's grace!"
Dahlia couldn't recommend Mount Sinai enough. "As an employee as well as a patient, I've given and seen the care at Mount Sinai on a personal level. Mount Sinai physicians are great at what they do. They are knowledgeable, skilled, caring, and compassionate. They don't force their opinions or treatment on you. They give you sound medical advice and treatment options."
Dahlia hopes that sharing her story gives hope to other patients. "Cancer doesn't mean you have to stop living. Cancer does not mean an end to your life. You can still be bold, brave, glamorous, and strong with cancer."