Acoustic Neuroma Removal at Mount Sinai
I was traveling a lot for work in 2015 when I noticed I was blinking a lot. Associates noted it looked like I had a nervous tic. Some suggested I might want to reduce caffeine – I enjoy my cup of strong coffee. I went to doctors and had some tests done. I learned I had blepharospasm (benign essential blepharospasm) – a type of dystonia or movement disorder, which can be treated by Botox injections to control it.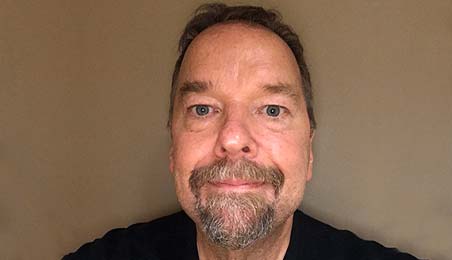 At that time, I underwent an MRI of my head in January 2016 when it was discovered I had a "lesion" on my brain. It was an "incidental finding". I was told I was lucky it was discovered. It's hard to equate "being lucky" with discovering you have a brain tumor, but this is how the story goes. Later I would understand that it was a small brain tumor – about a half inch in size. It was technically an acoustic neuroma (also called a vestibular schwannoma), and it was very slow growing – so I probably had it for 7-10 years and never knew about it.
I had no pain and no symptoms, except my hearing on that side was decreasing, which I attributed to aging (being in my 50s). I could leave it alone and observe it, or I could have it physically extracted (invasive surgery – cranial/brain surgery), or I could zap it (stereotactic radiation), which should inactivate it and stop any growth. The stereotactic radio surgery seemed the optimal move – plus it had a 95% success rate. So that is the route I chose. There was a 50% chance of loss of hearing on the side where the neuroma was, but I accepted that risk.
Semi annual and annual MRIs revealed no change in tumor size – all good – until my annual checkup in January 2019. That's when it doubled in size to about an inch. It went from small to large, in an area of your brain where there is not a lot of free space. It started pressing on my brain stem, causing some facial numbness, some balance issues, and 80% loss of hearing on the left side. I guess 95% successful means 5% of the time it does not work – so the math is the math. I fell in the 5% and urgently needed to address my now large brain tumor.
I had an appointment with a number of neurosurgeons at the time throughout NYC and Mount Sinai's skull base surgeons really impressed me both with their knowledge of my condition and their experience in performing this type of surgery. Deciding to have brain surgery – cranial surgery – is a scary proposition, and not easily arrived at. When I first met with Dr. Joshua Bederson I had heard of his fantastic reputation and he lived up to all expectations. He is a brilliant and experienced cranial surgeon – and he and his team made me totally comfortable with what was a very scary process for someone who had no experience with dealing with having to have brain surgery.
I met with Dr. George Wanna, an expert ENT/otolaryngologist, for my hearing loss, and when I decided to have the surgery done at Mount Sinai, he was an integral part of my surgical team. His communication skills, knowledge, background, expertise, compassion and willingness to listen and explain everything to someone without a medical background, made Dr. Wanna an easy choice for me. He made a very difficult decision easier, and his after care and support, as well as his staff's kindness, made my procedure and follow-up care go smooth as glass. I am six weeks removed from my surgery and I feel great and better and stronger every day. I was home from the hospital in five days and I am back to work and feeling great.
I strongly recommend anyone needing attention for an acoustic neuroma to see Dr. George Wanna and Dr. Joshua Bederson at Mount Sinai's Skull Base Surgery Center. I received gold level service and am happy to have been able to locate them and the surgical team at Mount Sinai and New York Eye and Ear Infirmary of Mount Sinai and the brilliant work that they do.
If anyone is going through this daunting process my advice to you is get several opinions from top doctors and hospitals and get comfortable with your hospital and the medical team that you will be selecting to do the surgery and aftercare. The studies show experience counts on these procedures and leads to improving your chance for success. I am very happy to have gone through this process with Mount Sinai and recommend them to you.
-Steven Nordman