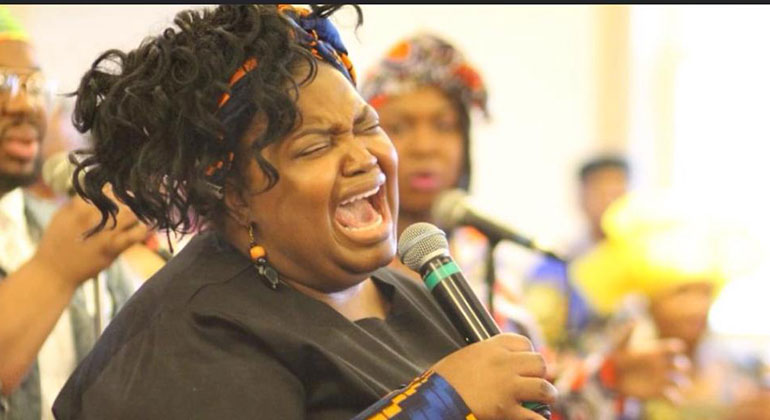 Gospel Singer Gets Her Heart Health Under Control
Tameeka Edwards, 47, sings in the church choir at Little Rock Baptist Church in the Bronx every week. One day, she felt herself running out of breath while singing. And after the service, she was so out of breath she couldn't walk. She got a cab to go home, but on the way, her condition got worse. She asked the driver to take her directly to The Mount Sinai Hospital, where she was diagnosed with heart failure.
Maya Barghash, MD, Assistant Professor of Medicine (Cardiology), Icahn School of Medicine at Mount Sinai, has worked with Tameeka to help her get her health back on track. Together, they have been able to improve her heart failure with a combination of medications, a pacemaker/defibrillator, and lifestyle modifications including diet, exercise, and weight loss surgery. Taking these steps toward heart health has been especially difficult during the pandemic, but Tameeka is coming out on top.
Patients with heart failure are twice as likely to die from COVID-19, so Tameeka was at high risk—and especially motivated to get her health under control. And she wants to have her story told to inspire other women to get heart healthy.
According to the American Heart Association, 80 percent of heart disease cases are preventable, and heart disease is the leading cause of death for women in the United States.
Signs of heart failure include shortness of breath, swelling in the legs, difficulty breathing when you are sleeping, or cough at night when you are sleeping, Dr. Barghash says. But there are ways to improve heart health. "Diet and exercise are huge," she says. " I think if you're able to do some kind of physical activity for half an hour, five times a week, where you get yourself moving and your heart rate up, that it significantly lowers your risk your lifetime risk of developing heart disease."
Today, Tameeka is back singing with her choir. She feels much better and is on a great path forward. In a recent check-up, Dr. Barghash asked Tameeka, "Did you walk to get here? Were you out of breath?" Tameeka replied, "I walked four blocks to get here, and I wasn't out of breath. I'm proud of myself!" "I'm proud of you, too!" Dr. Barghash said, as they shared a high five.