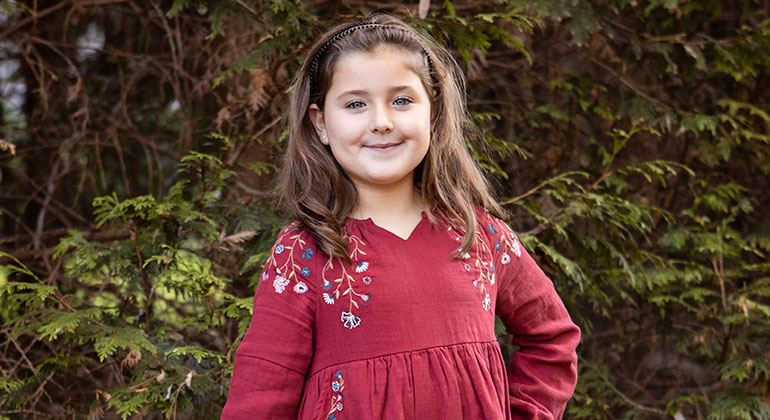 Meghan Learned to Thrive, With a Caring Gastroenterology Team
When Andrea's daughter Meghan was 2 years old, she was diagnosed with eosinophilic esophagitis (EOE), an immune disorder that damages the esophagus and makes swallowing difficult. Andrea and her husband were devastated. Their once chubby and thriving baby had completely fallen off the growth charts, and they were overwhelmed navigating a complicated disease they had never heard of.
Their anxiety was made worse when the initial gastroenterologist they met with was not a good fit. They were recommended to pediatric gastroenterologist David Dunkin, MD, at Mount Sinai Kravis Children's Hospital. His care made a world of difference for Meghan and her entire family, and they developed a close and trusting relationship with Dr. Dunkin.
Dr. Dunkin was patient with Meghan's family—always available to answer questions and talk through options, and making them feel at ease when Meghan underwent endoscopies. Andrea says, "The entire Mount Sinai staff treats Meghan's case holistically. The nutritionists have also been critical to the Meghan's success. The anesthesiologists and nurses have always been wonderful when we are at the hospital for a procedure."
It's been a long road for Meghan, but she is thriving and her growth milestones are being achieved. At 9 years old, Meghan is now a very different child, according to Andrea. She is happy and confident.
Meghan's family is thankful to Dr. Dunkin for his expertise and compassion. "I wouldn't trust her care to anyone else," Andrea says.