Conquering Thyroid Cancer with a Team at Mount Sinai
On November 29, 2016, my life changed in a flash. Dr. Raymond Chai, head and neck surgical oncologist at Mount Sinai-Union Square, informed me that I had medullary thyroid cancer - a rare and aggressive type of cancer – that had already metastasized in my cervical nodules. Like anyone who gets this kind of diagnosis, I was deeply affected. However, I began to prepare myself – mentally, emotionally and physically – for the next step: the imminent surgery.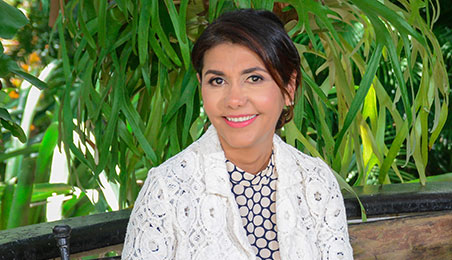 The operation was January 4, 2017. Looking back, I can only begin to express the sense of gratitude I feel to Dr. Chai and all of his surgical team. They are excellent professionals, empathetic, compassionate and each with great skill in their specific duties. The pre and postoperative teams were friendly and responsive to my needs.
I also want to mention Dr. Manju Harsham, the pathologist I only saw once, but whose listening and concentration were decisive in reaching a correct diagnosis. Everything seemed "normal," but she was receptive to hearing my history and decided to go a little further with the biopsy.
Dr. Mohan R. Obilisundar was the anesthesiologist whose calm presence and gaze gave me confidence and a sense of tranquility before entering the operating room, and again upon arriving there.
Indeed, Dr. Chai's entire team was simply excellent, including his assistant, Santa Monción, who facilitated each step of my journey with efficiency and careful communication to and from the doctor.
Over and above their professionalism, experience and expertise, I want to emphasize the real sense of human caring I received from everyone at Mount Sinai-Union Square. From my admission to my discharge, the entire staff was warm, present and focused on service. Aside from those I've named, there were many others who touched, attended and cared for me, and all with great respect and kindness. It's not possible to mention them all. But I'm thankful from the bottom of my heart to each of you with whom I interacted, especially that I no longer have evidence of cancer. You made a difference in the midst of a difficult ordeal.
Finally, on my list of gratitude, I must include Dr. María Brito-Ferreiras, the endocrinologist to whom I was referred after surgery. I deeply appreciate the patience and time she took to review my documented history with a cancerous nodule that miraculously remained dormant for nearly 30 years. To this day, she continues to answer all of my questions and carefully review my tests and safeguard my health.
To all at Mount Sinai-Union Square, thank you, again!
Raquelina Luna