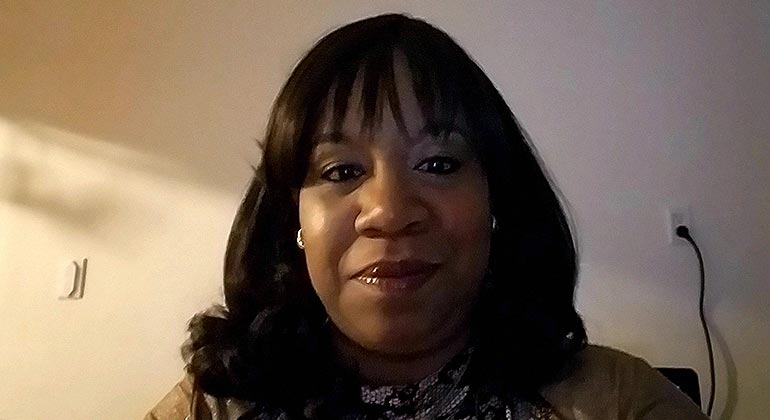 A Skilled Surgeon Repairs a Patient's Brain Aneurysm and Discovers a Second Just in Time
Shoshana Yehuda had been suffering with a debilitating headache for four days. But on the fifth day, May 26, 2020, when she felt a loud pop in her head while she was getting dressed, Shoshana knew that needed to get to urgent care. "That pop hurt so bad it actually made me sit down. I woke my husband up and said, 'Honey, I think we need to go to urgent care or the emergency room.'"
At her nearby urgent care facility, she was informed that she needed to be transferred to Mount Sinai Brooklyn immediately. By the time Shoshana arrived at the hospital, she had lost consciousness. She woke up four days later and learned she had suffered from a subarachnoid hemorrhage, which occurs when a blood vessel ruptures at the base of the brain.
Shoshana was then transferred to The Mount Sinai Hospital in Manhattan, where she was treated by Shahram Majidi, MD, Assistant Professor of Neurosurgery and Director of Cerebrovascular Services at Mount Sinai Brooklyn. Dr. Majidi treated the ruptured aneurysm with a minimally invasive endovascular procedure, called a coil embolization, packing the aneurysm with small detachable coils that close the point of the burst and stop the bleeding.
"Ruptured brain aneurysm is a devastating disease which is fatal in more than 40 percent of the patients and causes significant disability in majority of the survivors," says Dr. Majidi. "Approximately 30,000 people in the United States suffer from a brain aneurysm rupture every year. Early hospital arrival and timely treatment of the aneurysm is crucial in limiting the amount of bleeding in the brain and therefore increasing the chance of survival and clinical recovery.
After her procedure, Shoshana was admitted to the Neurosciences Intensive Care Unit (NSICU) at The Mount Sinai Hospital for further medical management. She was discharged three on June 12 with no neurological deficit. She had also tested negative for COVID-19 and remained negative during her hospital stay.
Shoshana's willingness to go to the emergency room because of her headache, despite COVID-19, ultimately saved her life. "I was in an emergency situation, so I didn't even think about the pandemic, she says. "And when I saw all the precautions in place, I was very, very pleased, really."
Dr. Majidi explains that 20 percent of patients with a brain aneurysm have more than one. Comprehensive imaging evaluation during Shoshana's hospital stay at The Mount Sinai Hospital led to the identification of a second aneurysm, which was not ruptured. Dr. Majidi advised Shoshana to return for elective treatment of this aneurysm to prevent its rupture. Shoshana was scheduled for the procedure in August, and between telemedicine visits and one-on-one talks with her doctor, she felt at ease with the upcoming surgery.
"I've never seen in all my life a hospital call to make sure you are alright and see how you're doing mentally and physically. People should know Mount Sinai is an excellent hospital," Shoshana says. "The care you get there is superior. But if you're sick, down and out, you want to know that there's somebody that has your back, and I would definitely say Mount Sinai had my back."