Because We're Here
People are living better lives thanks to the brilliant minds and breakthrough procedures at Mount Sinai—especially in times of crisis.
Book your appointment today at mountsinai.org/MSNOW
Mount Sinai Morningside Campaign
Mount Sinai Morningside is open for all medical care and we are following strict safety protocols to ensure you get the world-class care you need. We are committed to delivering safe, technologically advanced, compassionate care to the many communities we serve in Morningside Heights, West Harlem, and beyond.
Don't put your health care on hold. Mount Sinai Morningside is here for you.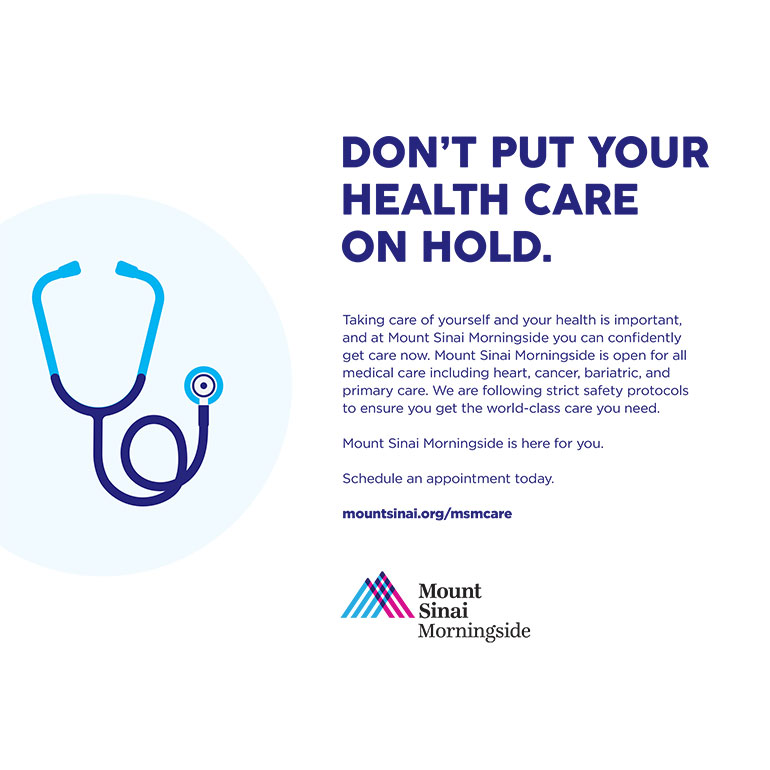 U.S. News Best Hospitals Honor Roll
Mount Sinai is proud to be on the US News Best Hospitals Honor Roll for the fifth year in a row, providing world-class care when the world needs it most.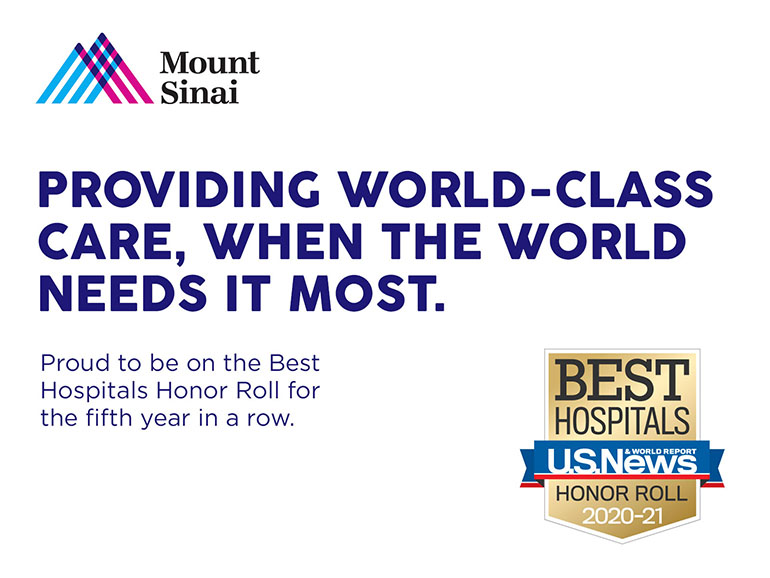 Don't Put Your Health on Hold
Is it safe to get care? How can I see a doctor? With so many questions, it's hard to know what to do. At Mount Sinai we are here to help. To access health care by phone, online or in person. Don't put your health on hold. See a doctor now at mountsinai.org/NOW
Celebrating National Nurses Week
Every day, you work tirelessly to put your patients and colleagues above all else. Every day, you fight to save lives. And every day, whether it's National Nurses Week or not, you deserve our utmost gratitude. Thank you, nurses, for all that you do.
Back the Front Line
At Mount Sinai, our staff are not just health care workers but members of the communities we serve. Our doctors are moms, dads and cousins; our engineers are husbands, sisters, and friends. We are fighting a new kind of war and need your help to keep fighting. Back the front line now. Text "SINAI" to 707070.
Mount Sinai Thanks Workers on the Front Line
Our brave health care workers are saving lives every day—and we are forever in their gratitude.
Bringing Answers About
COVID-19 To Your Doorstep
Mount Sinai is making it easier—and safer—to get care. With Mount Sinai Now, patients can get the care and answers they need, right from home. Our telehealth service offers several ways to get care remotely, including online consultation, video calls, and text. Patients can have a visit with a doctor right from their smartphone, tablet, or computer.
South Nassau Communities Hospital Becomes Mount Sinai South Nassau
The Mount Sinai Health System is investing in Mount Sinai South Nassau, as in all of its campuses, to continuously improve the standard of care offered throughout the system. To announce the hospital's new name, and promote its excellence in serving the community, we are proud to launch a new rebranding campaign. View our new TV commercial and ads below to learn more.
Which hospital you choose can make all the difference in the world.
When you choose the Mount Sinai Health System, you are choosing a team of clinicians who will bring their vast patient care experience and research knowledge to help you achieve the best outcomes possible. From novel neurosurgery techniques to new cancer-fighting approaches, Mount Sinai breakthroughs save lives every day. And that can make all the difference in the world. View the ads below to learn more.
Mount Sinai Health System Campaign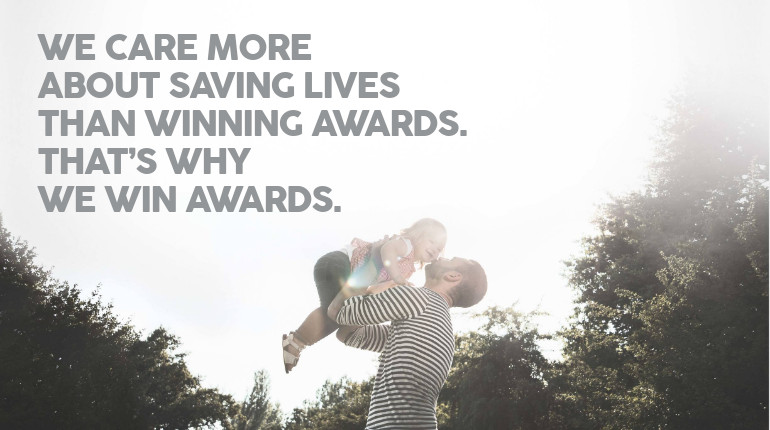 Mount Sinai Health System is a hub of innovation and research that's changing patients' lives every day.
Mount Sinai/USTA Campaign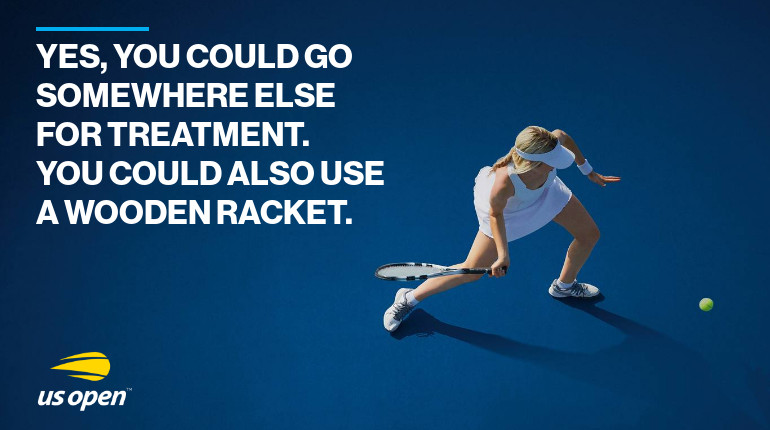 Whether you play for a living or live to play, Mount Sinai provides the most innovative orthopedic care to tennis players to help keep them on the court. Mount Sinai is the Official Medical Services Provider of the US Open.
Mount Sinai Health Network Campaign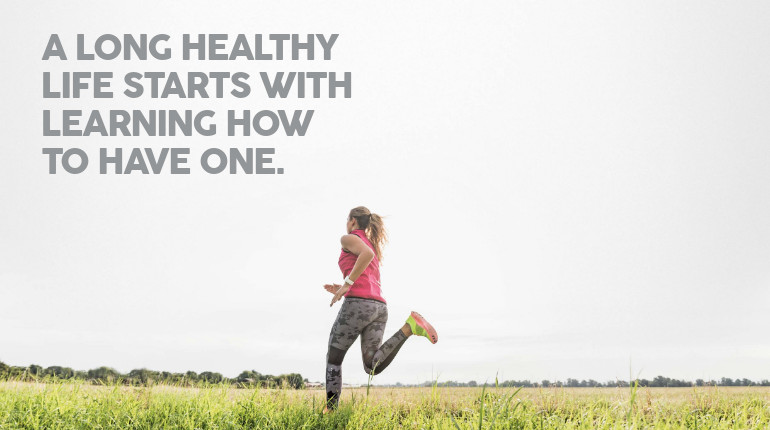 Mount Sinai is committed to bringing quality medical care to all in the greater New York City area and beyond with new neighborhood practices in Brooklyn, Long Island, Staten Island, Westchester and Palm Beach, FL.