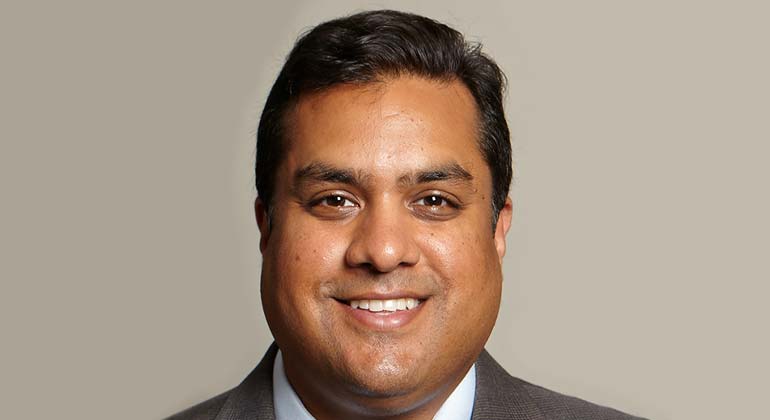 I am very pleased to announce that Ketan K. Badani, MD, has been appointed as Director of the Comprehensive Kidney Cancer Program and Reconstructive Urology, Department of Urology, Mount Sinai Health System.
Dr. Badani, whose surgical experience with robotic partial nephrectomy procedures is greater than that of any other doctor in the United States, has nurtured our kidney cancer program into a clinical and research powerhouse. The Comprehensive Kidney Cancer Center will span several service areas, including nephrology, medical oncology, radiology, genomics, immunology, and complementary medicine. The Center will offer all treatment modalities for kidney cancer, including radical and partial nephrectomy, ablation, and active surveillance. Dr. Badani's technique of robotic partial nephrectomy, the F.A.S.T. (First Assistant Sparing Technique) procedure, has been published and taught around the world to treat patients with renal tumors.
Dr. Badani graduated in the top of his class from Case Western Reserve University School of Medicine in Cleveland. He went on to complete his urology residency at the world-renowned Vattikuti Urology Institute at Henry Ford Hospital in Detroit (his hometown). He also completed a fellowship in minimally invasive urologic oncology at the Vattikuti Urology Institute, where robotic urologic surgery was first performed in the United States. Upon completion of his training, Dr. Badani joined the faculty of NewYork-Presbyterian/Columbia University Medical Center as Director of Robotic Surgery. He joined Mount Sinai in 2014.
In addition to his new position, he will continue as Vice Chair, Urology and Robotic Operations, Department of Urology, Mount Sinai Health System, as well as Director of Robotic Surgery, Mount Sinai West, and Professor of Urology, Icahn School of Medicine at Mount Sinai.
Please join me in congratulating Dr. Badani.
Regards,
Ash Tewari, MBBS, MCh
Kyung Hyun Kim, MD Chair, Department of Urology
Mount Sinai Health System