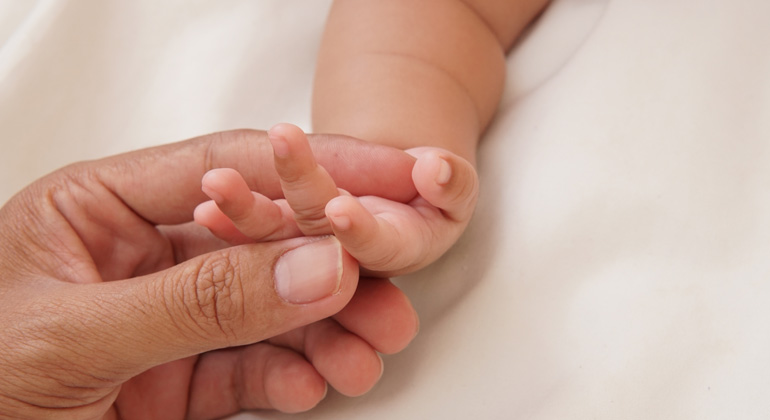 Are you pregnant or planning to become pregnant? Are you looking for an expert doctor or midwife who will take exceptional care of you and your baby, listen to your concerns, and help you have a happy and positive pregnancy and delivery? 32BJ works with the OB/GYN doctors and midwives at Mount Sinai West to provide just that. We help you to have an excellent experience from your first visit to your delivery in Mount Sinai West's newly renovated labor and delivery and postpartum units. We also offer top-notch care after you leave the hospital. And in the rare event your baby needs very specialized care, Mount Sinai West has a state-of-the-art level 3 neonatal intensive care unit.
In addition to the outstanding doctors and facilities at Mount Sinai West, you'll have coordinated, first-rate health care and support, and special benefits. And all of this is available at a lower cost than you'd have elsewhere.
Our program benefits include:
First-class hospital with neonatal intensive care
No surprise bills for your hospital stay when you deliver your baby
A $0 hospital admission copay
$100 FreshDirect credit to be used after delivery
$100 Lyft credit to be used during your third trimester
Gift packages, such as a car seat for baby and products for parents
Coordinated, high-quality prenatal care
Your choice of a doctor or a midwife
Excellent postpartum care and services
Your Personal Care Team
Your personal care team will coordinate your services throughout your journey. This includes prenatal, labor and delivery, and postnatal care. A licensed social worker called a Care Guide is a key member of the team, and will:
Provide you with your FreshDirect and Lyft credits
Help address any questions you may have before, during, and after your delivery
Continue to be available to you by phone and email for 30 days after you go home from the hospital
To schedule your first appointment, please call 212-497-3225. A Care Guide will reach out to you after your first pregnancy check with your doctor or midwife.