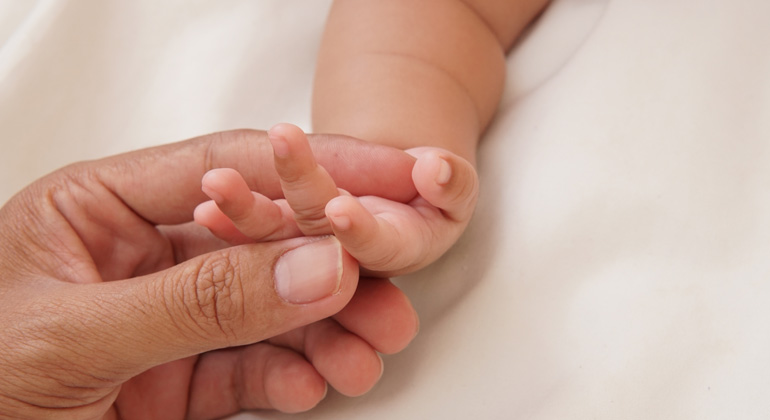 When you are pregnant, you and your baby deserve access to the best care. That's why 32BJ offers you and your eligible family members preferred access to the OB/GYN doctors and midwives at Mount Sinai West hospital in New York City.
The expert doctors and midwives at Mount Sinai West are there to guide your pregnancy and listen to your concerns. From your first prenatal appointment through your labor and delivery in the newly updated Childbirth Units, their goal is to give you comfort, peace of mind, and top-notch care.
Mount Sinai West offers educational courses you can take while pregnant and care that continues even after you and your baby go home. And, in the rare event you or your baby needs very specialized care, you're both in good hands. Mount Sinai West is a Level III Perinatal Center with a state-of-the-art neonatal intensive care unit. They are experienced and equipped to handle high-risk and more complex maternal and fetal conditions.
You not only receive care from outstanding providers in high-quality facilities at Mount Sinai West. You also get a few extra amenities to help along the way. All of this is available at a much lower cost than you'd have to pay anywhere else.
This program includes a:
Top-ranked hospital with a neonatal intensive care unit
Care Guide to help you and your baby during and after your pregnancy
Choice of a Mount Sinai obstetrician, and the option of choosing an Oula midwife
$40 copay for your first prenatal visit; no copays after that for care
$0 hospital copay, and no surprise bills for your hospital delivery
$100 Lyft voucher for you to use during your third trimester
$100 grocery delivery voucher for you to use during your first month at home after you have your baby
Watch our two-minute 32BJ Maternity Program video.
Your Care Guide
Your Care Guide is a licensed social worker (LSW) at Mount Sinai. You will always have the same Care Guide (no handoffs!) to help coordinate your care throughout your pregnancy. They will get to know you and your preferences for your pregnancy, delivery, and postpartum care.
Your Care Guide will:
Teach you about the Maternity Program and answer any questions you have before, during, and after your delivery
Help coordinate the appointments you need with your doctor, nurse, and/or midwife
Be available to you after you go home from the hospital (by phone and email for 30 days)
Provide you with $100 vouchers for complimentary car service and grocery delivery
Speak with you in Spanish if you prefer
To get started, make sure you are enrolled in the 32BJ Maternity Program. When you enroll in the program, you will receive a $250 incentive from 32BJ to use for essentials like a car seat, nursery items, or baby products.
Once enrolled, call Mount Sinai at (914) 350-3128 to schedule your first appointment.