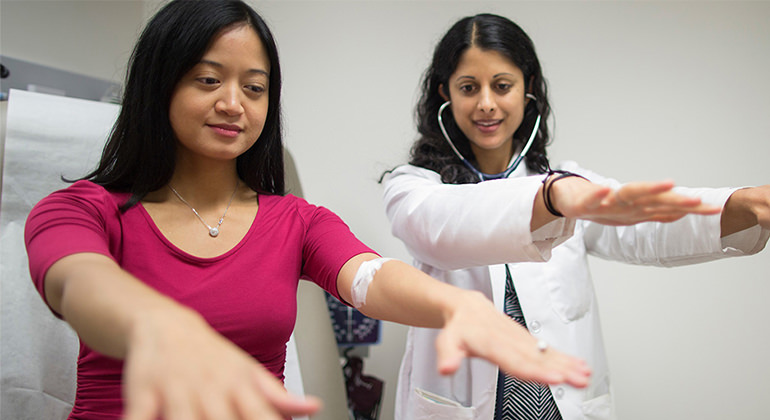 Mount Sinai Diabetes Center
At the Mount Sinai Diabetes Center, we offer a number of specialized programs that are designed to help you take control of your diabetes.
Only here are we spearheading the latest artificial pancreas trials. As the only provider in New York City with the most experience in these closed loop systems, the physicians and diabetes team members at the Mount Sinai Diabetes Center are able to provide you with the most up-to-date treatment for type 1 diabetics. The team, led by Carol Levy, MD, Director of the Mount Sinai Diabetes Center, are continuing to make discoveries and improvements on these new devices.
In addition to the artificial pancreas, the Mount Sinai Diabetes Center has a number of unique programs that we offer to patients with all forms of diabetes. Our Vision Voice project brings attention to vision health and works with members of the East Harlem community to take great control of their diabetes. Our Viva Fitness program helps our patients get moving to reduce their blood sugar levels as well as their weight.
And through the Division of Endocrinology, we have a weight management/weight loss program co-located with the Diabetes Center to help you lose weight, permanently.