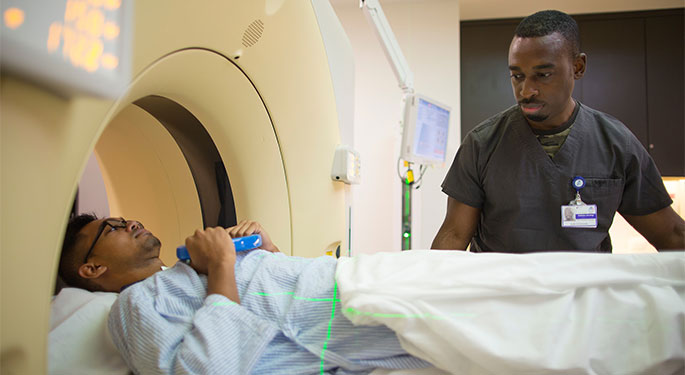 Radiation Oncology
The Department of Radiation Oncology at the Mount Sinai Hospital, located on Manhattan's Upper East Side, offers world-class care at our state-of-the-art facilities for treatment of all types of cancer. Once you and your oncologist or surgeon have decided that radiation therapy may be part of your cancer treatment, they will recommend that you receive a consultation with one of our doctors who will:
Answer questions you may have
Determine if radiation therapy is right for you
Explain your condition and what you should expect from treatments
Prior to the consultation you must provide the following documentation:
A completed registration form
All health insurance information
Imaging results (X-ray, CT scan, etc.) and pathology reports related to your cancer diagnosis; you may have them mailed or faxed to us in advance of your appointment
List of all of current medications
You should also:
Let us know in advance, if you speak a language other than English, and need a translator; we will request a trained interpreter for you
Prepare a list of questions you would like to ask the doctor
If we determine that radiation therapy is the right course of action for you, we are ready to fight your cancer and remain with you every step of the way. At Mount Sinai, we don't simply treat our patients. We remain a constant in care for years to come. At the end of your radiation therapy treatment, we will continue to follow-up with you so that you can live a productive and happy life, free of cancer.
Our radiation oncology team is committed to providing the highest quality of care in a warm and caring environment. Through the use of ground-breaking technology in our state-of-the-art facility, we offer comprehensive and personalized care in the heart of New York City.