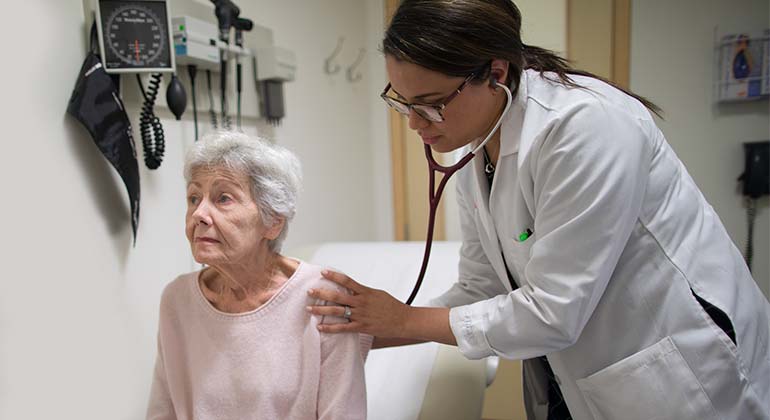 The Martha Stewart Center for Living at Mount Sinai offers a departure from traditional doctor-oriented medical models, distinguishing us from standard medicine practices. The medical staff includes geriatricians (specialists in the care of older adults), internal medicine and family physicians who are pursuing further training in geriatric medicine, geriatrics nurse practitioners, nurses, and social workers, and medical subspecialists.
Our inpatient program not only treats the medical illnesses responsible for hospitalization but also addresses the hazards of hospitalization itself such as muscle weakness due to lack of exercise or confusion due to disorientation or isolation.
At home, the Mount Sinai Visiting Doctors Program and Mount Sinai at Home provide primary medical care and hospital services respectively for patients whose illness confines them to their homes or for whom "hospital level care" can be provided safely outside of the hospital walls.
Care for each patient is personalized, provided by teams of physicians, nurses, social workers, and pharmacists. This team-based care enables us to meet the medical, emotional, and social needs of older adults both in and out of the hospital.
Our physicians, nurses, social workers, and support staff are actively engaged in our New York community providing educational and support groups for patients and their families in collaboration with senior centers, health fairs, and other supporting programs.
At Mount Sinai, it is our mission to ensure that our patients achieve the best quality of life possible.