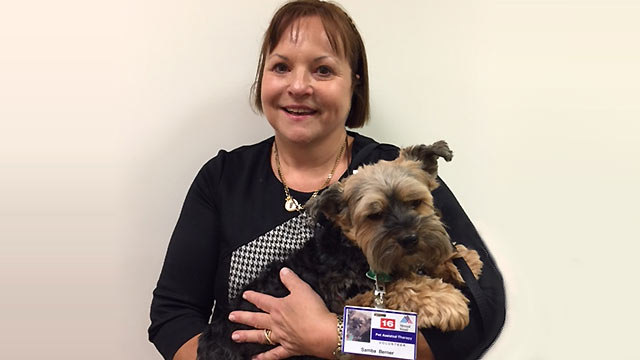 Volunteer Opportunities at The Mount Sinai Hospital
Message from our Director:
Out of an abundance of concern for our patients, staff, visitors, and you, Mount Sinai Health System has suspended the processing of new volunteer applicants until further notice. If you are looking for ways to help, please check back later as we may have need for a volunteer pool. Monetary donations can be made online to the special Mount Sinai COVID-19 fund by clicking here.

Volunteers always have been at the heart of Mount Sinai's mission, so we thank you for your understanding during this challenging time. Take good care and access these Mount Sinai resources about COVID-19 that hopefully will provide guidance and support.
Welcome to the Mount Sinai Department of Volunteer Services. In a city as big and diverse as New York, we know you have choices. So thank you for considering Mount Sinai as your volunteer home. People come with a variety of reasons and goals. You may be looking for a way to give back or pay it forward. You may want to have your first experience in a health care setting or begin a new chapter of your life here. Or you may aspire to realize a long-held dream or nurture a passion. Regardless of where you come from, we welcome you. At Mount Sinai Hospital and the Icahn School of Medicine at Mount Sinai, volunteers are central to the mission "to provide compassionate patient care... and to advance medicine through unrivaled education, research, and outreach in the many diverse communities we serve." Every volunteer has a unique voice, perspective, and gift to share. As medicine impacts patients' lives for the better, the human element has never been more important.