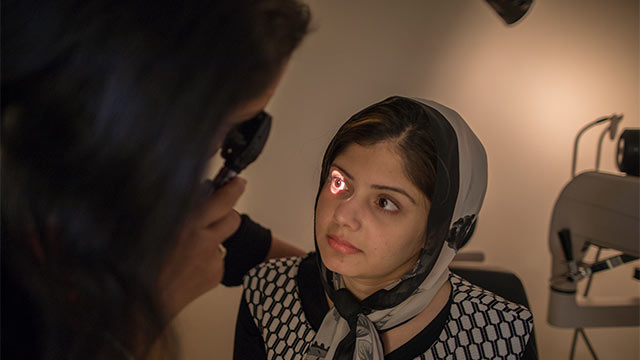 Our ophthalmologists use the latest techniques and therapies to administer routine eye examinations and provide specialized treatment for such conditions as retinal detachment, cataract, and glaucoma.
About Mount Sinai Ophthalmology Services
The Mount Sinai Hospital has been home to researchers and clinicians engaged in improving the care of vision and eyesight since the mid-1880s. Since the institution's earliest days, our researchers and clinicians have been publishing seminal papers describing ophthalmology and advances in the field, and writing major textbooks on ophthalmology, surgery, and ocular pharmacology.
At Mount Sinai's Center for Advanced Medicine, our clinicians, surgeons, and doctors-in-training are dedicated to providing the finest and most cutting-edge care in ophthalmology today.
The Mount Sinai Department of Ophthalmology provides a dynamic blend of sensitive care, evaluation, and treatment grounded in the latest research to provide patients with immediate solutions to their eye care needs.