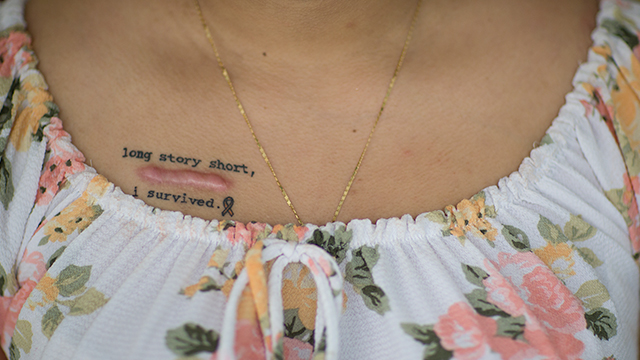 If you are seeking cancer care—Mount Sinai-Union Square offers a caring, supportive environment as well as access to a full range of cancer treatments, all in one convenient location.
We have special expertise in the most innovative treatments in medical oncology, radiation oncology, and surgery. Our clinical specialists treat all forms of cancer, including:
Gastrointestinal cancers including colorectal cancer, esophageal cancer, gastric cancer, pancreatic cancer, liver cancer and neuroendocrine tumors
Genitourinary Cancers including bladder Cancer, kidney cancer and prostate cancer
Thoracic/Head and Neck cancers
Hematologic Malignancies including leukemia, lymphoma, hodgkin's lymphoma, multiple myeloma and myelodysplasia
Benign Hematologic Disorders including anemia, leukopenia, thrombocytopenia, aplastic anemia bleeding disorders such as hemophilia and thrombophilia
Services We Offer
Our comprehensive cancer care services at Mount Sinai-Union Square include:
Outpatient surgical procedures onsite, and easy access to inpatient procedures at all Mount Sinai hospitals
An infusion area for chemotherapy that provides a comfortable setting
Imaging services to diagnose and monitor cancer care
Radiation therapy
Access to clinical trials of the latest cancer treatments
In addition, at Mount Sinai-Union Square, you will find a large number of medical specialists, so you can take care of all your medical needs in one place, and we work closely with our colleagues to ensure you receive coordinated care.
We are part of the Mount Sinai Health System, whose flagship hospital, The Mount Sinai Hospital, is recognized by U.S. News & World Report as having one of the finest cancer programs in the country, The Tisch Cancer Institute, a National Cancer Institute-designated cancer center. Our doctors are also on the faculty of the Icahn School of Medicine at Mount Sinai, a leader in medical and scientific training, biomedical research, and patient care, so you will benefit from the latest in research and clinical studies.
Support Services
We know this can be a stressful time, which is why we will help you through every stage of your treatment, from welcoming you when you arrive to coordinating your follow-up care whenever you may need it.
As part of our personalized approach, we offer a range of support services at Mount Sinai-Union Square, including:
Referrals to social workers and counselors
Patient support groups
Stress reduction classes
Health and beauty workshops