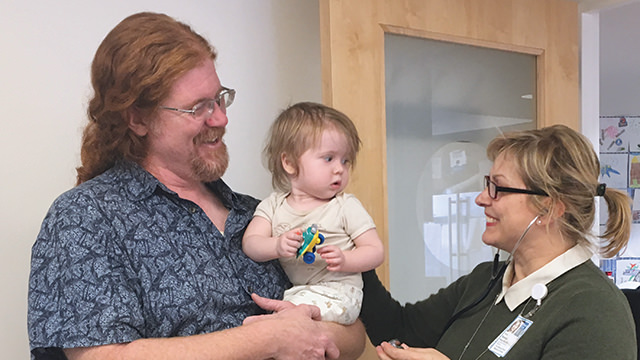 If you have an allergic or immunologic disorder, you may need to see a specialist quickly. Fortunately, our exceptional care team is located in one convenient location at Mount Sinai-Union Square.
We'll take care of you, whether you have a common allergy like hay fever or a more serious condition that affects your sinuses, lungs, skin, or digestive tract. We treat all adults with allergies and immunological conditions, and can refer children with allergies to our pediatric allergists right in the same building.
Our Department of Allergy and Clinical Immunology is one of the nation's most respected. We are committed to excellence in patient care, research, education, and advocacy. Our experts at Mount Sinai-Union Square have access to the research expertise of the Icahn School of Medicine at Mount Sinai, including many breakthrough discoveries that we can share with you. We also draw on the knowledge of our specialists in many fields based at Mount Sinai-Union Square, as well as others throughout the Mount Sinai Health System.
Allergic and immunologic disorders, including asthma, are on the rise and now affect an estimated 50 million people. Your allergies may result from a poorly functioning immune system, or an immune system that reacts to substances with allergic symptoms.
Our board certified allergists treat all forms of allergy-related conditions including asthma, hay fever, eczema, food and drug allergies, and hypersensitivity to insect stings and environmental irritants, such as pollen, drugs, and cosmetics.
Depending upon your diagnosis and needs, your allergist may suggest that you meet with a coordinated team of physicians and other health care professionals, ranging from nutritionists to neurologists, gastroenterologists, and mental health care professionals. Each of us has the same goal: relieving your symptoms so you can enjoy your everyday activities.
Conditions We Treat
Allergic rhinitis (hay fever)
Eczema
Allergic asthma
Dermatitis
Allergic reactions to:

Food
Environment
Medication
Latex
Insects
Animals/Pets