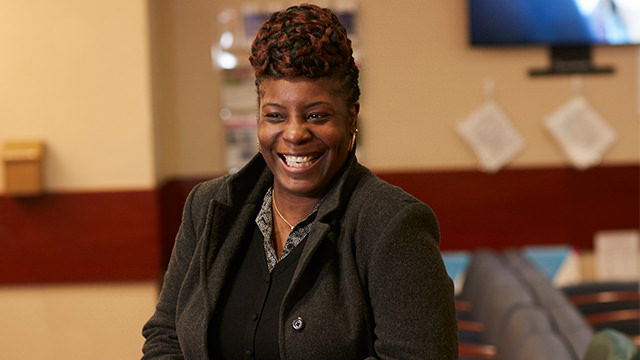 You probably don't want to hear that you need surgery. But surgery these days doesn't always mean a long stay in a hospital. The procedures we perform at Union Square are done on an outpatient basis, which means you go home the same day. Our surgeons are experts in the latest minimally invasive techniques—many of which were pioneered right here at Mount Sinai.
In our modern facility, conveniently located in your neighborhood, you will find highly skilled surgeons representing general surgery and all the major surgical specialties. Our team of medical professionals is dedicated to ensuring you receive personalized and compassionate care. Our surgeons offer consultations, answer your questions, and provide the reassurance you need, before and after surgery.
Our surgeons are leading experts in the latest surgical techniques, including minimally invasive procedures that offer less postoperative pain, limited scarring, faster recovery, and diminished complications. We also have special expertise in endocrine, metabolic, and weight-loss surgery.
Our team of doctors uses an interdisciplinary approach to your treatment, so we can refer you to other specialists of our more than 30 practices at Mount Sinai-Union Square. If surgery is not necessary, you can get treatment here for your condition or from other doctors throughout our comprehensive Mount Sinai Health System.
Our surgeons have a long tradition of developing new surgical techniques that help you improve your quality of life and are on the faculty of our Medical School. The Icahn School of Medicine at Mount Sinai is a leader in medical and scientific training, biomedical research, and patient care, so you will benefit from the latest in research and clinical studies.
Treatments We Offer
While outpatient surgeries are performed at Union Square, we can connect you directly to one of our seven Mount Sinai Health System hospitals in Manhattan if you need to stay in the hospital overnight for an inpatient procedure.
We bring together a team of doctors in a wide range of fields, including specialists in:
Colon and rectal surgery—Both minimally invasive and traditional surgical procedures for benign and cancerous colorectal conditions, including leading-edge expertise in robotic surgery
General surgery—Minimally invasive (laparoscopic) as well as traditional (open) surgical treatment options for hernia, gallbladder disease and gallstones, gastro-esophageal reflux disorder (GERD), pancreatitis, appendicitis, diverticulitis, and inflammatory bowel disease
Treatment of biliary (liver) diseases—including trauma and wound care
Care of endocrine disorders—Treating benign and malignant disorders of the thyroid, parathyroid, and adrenal gland conditions, and pancreatic and gastrointestinal neuroendocrine tumors
Weight Loss Surgery—Combining comprehensive care with advanced surgical approaches
Pediatric surgery— Specializing in complex pediatric cases and drawing on a network of specialists to coordinate the best care
Plastic and reconstructive surgery—Experts in complex plastic and reconstructive surgeries for both children and adults
Surgical oncology— Providing surgical diagnostic and treatment approaches to cancer tumors and access to a coordinated array of best practices
Vascular surgery—Expertise in the broadest range of treatment approaches available.
What Do I Need to Know Before Surgery at Mount Sinai-Union Square?
We offer you comprehensive, detailed pre-surgical screening, with extended hours to accommodate you while providing high-quality care. For more information, call 212-844-8250.