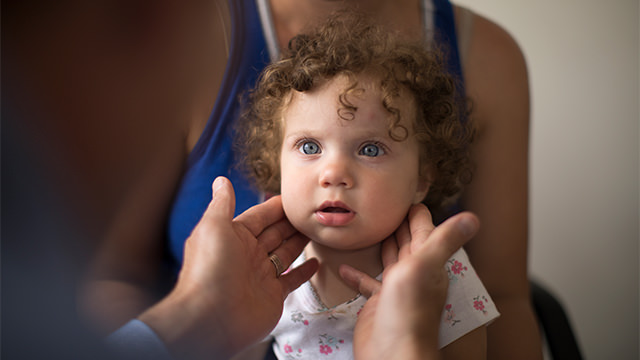 If your child is sick or just needs a checkup, a single destination for compassionate care is right in your neighborhood. Our team of pediatricians at Mount Sinai Union Square includes both general pediatricians and a range of pediatric specialists. Our pediatricians are board certified by the American Academy of Pediatrics, and most serve as clinical faculty at the Icahn School of Medicine at Mount Sinai, one of the nation's foremost medical schools.
As pediatricians, we are committed to promoting and maintaining every child's physical and emotional well-being, from birth to young adulthood. We value the privilege of being entrusted with your child's health, and we believe knowledge, understanding, and accessibility are essential components in meeting the needs of our young patients and you, their parents. Our team of physicians, RNs, LPNs, and other supporting staff are equipped to handle all of your child's health needs, including:
Routine checkups
Immunizations
Sick visits
Annual physicals
We also offer treatment by pediatric physicians who are experts on your child's unique needs in primary care and these specialties:
General Pediatrics (Primary Care)
Allergy
Cardiology
Endocrinology
Gastroenterology
Nephrology
Neurology
Orthopedics
Pulmonology
Urology
Mount Sinai Union Square is part of the Mount Sinai Health System, so our pediatricians have access when necessary to experts at Mount Sinai's Kravis Children's Hospital, which is nationally ranked in six pediatric specialties by U.S. News and World Report.