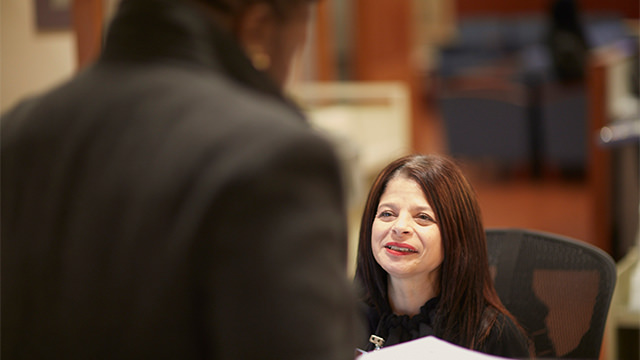 At Mount Sinai-Union Square, all of our board certified rheumatologists are dedicated to providing support and compassionate care for rheumatic diseases, including gout, fibromyalgia, osteoarthritis, and Lyme disease.
Rheumatic diseases are a varied array of conditions that affect the body's joints and connective tissues. In many of these diseases, the body attacks its own tissue, often causing swelling, distortion, and inflammation—something that doctors call an autoimmune reaction.
Because many rheumatic conditions are chronic and affect organ systems throughout your body, rheumatologists mobilize a multidisciplinary team to help you, which can include orthopedic surgeons, orthopedic physiatrists, physical therapists, and other specialists, all seeking to relieve your symptoms, manage pain, and slow the progression of disease. Our team draws upon the expertise of specialists at Mount Sinai-Union Square and throughout the Mount Sinai Health System. For instance, we also collaborate closely with the Autoimmune Diseases Center at Mount Sinai – Union Square.
Our rheumatologists are on the faculty of Icahn School of Medicine at Mount Sinai, one of the nation's leading medical schools. We consistently study and publish in our field, seeking to discover both more effective treatment and a deeper understanding of these diseases, all with the goal of helping you live the best life you can.
Conditions We Treat
Rheumatoid arthritis
Osteoporosis
Lupus
Vasculitis
Polymyositis/dermatomyositis
Scleroderma
Mixed connective tissue disease
Gout
Psoriatic Arthritis
Reactive arthritis
Osteoarthritis
Sjorgren's syndrome
Lyme arthritis
Fibromyalgia
Services We Offer
Infusion therapy
Radiology
Laboratory services
Arthrocentesis, removing fluid from a swollen joint
Intra-articular viscosupplementation, injecting a gel-like fluid into a joint