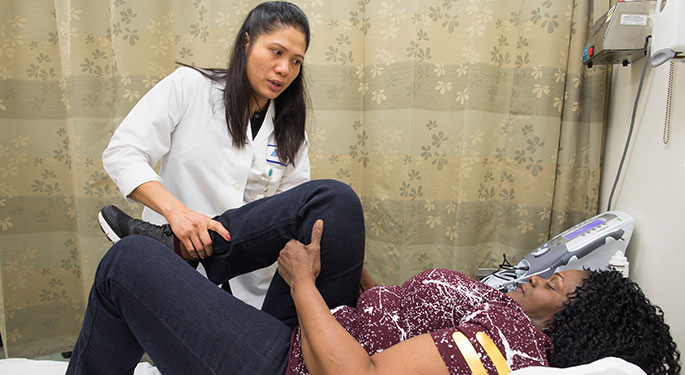 Our experienced, highly skilled physical and occupational therapists, speech-language pathologists, and physical therapist assistants provide our patients an integrated, individualized approach to rehabilitation. We successfully help patients with temporary, acute, and/or chronic disabilities achieve optimal function and independence. We treat a wide range of conditions, including joint replacements, fractures, spinal surgeries, Parkinson's disease, osteoarthritis, stroke, vestibular disorders and back pain, among others.
The Outpatient Rehabilitation Services facility of Mount Sinai Queens is located on the second floor of the main hospital building.
For patients who speak a language other than English, we have available a Language Assistance Program with special dual handset phones, that enable our therapists to easily communicate in almost any language.
For more information or to make an appointment after a referral from your physician, please call 718-808-7370. Learn more about the Rehabilitation Department at Mount Sinai Queens