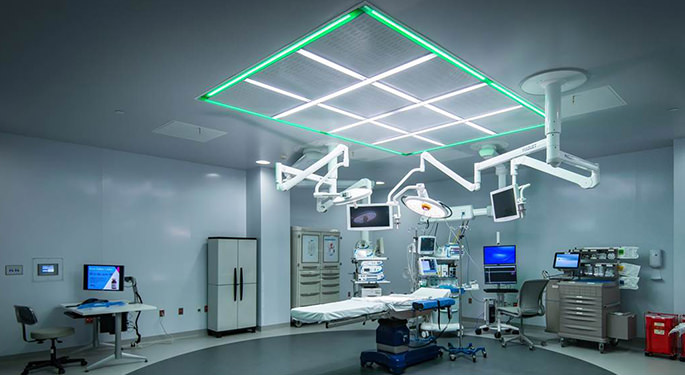 Mount Sinai Queens Ambulatory Surgery
Mount Sinai Queens is committed to providing our patients with the highest quality of care in a reassuring, patient-centered environment. Surgical teams comprised of highly trained, board certified surgeons and anesthesiologists perform a wide range of minimally invasive surgeries, including robotic-assisted procedures. The surgical team at Mount Sinai Queens has greater capabilities than ever before with the opening of our new state-of-the-art surgical suite. Located in our new $175-milion, 140,000 square-foot Mount Sinai Queens Pavilion, we now offer more extensive surgical services, including procedures previously only available at Mount Sinai locations in Manhattan. Our new operating suites include private pre-surgical rooms, a new recovery room, and a large comfortable family waiting area. And now, with the addition of the da Vinci Xi robot, the most technologically advanced version of the surgical robot, patients can experience the advantages of robotic assisted surgery right here in Queens.
Our dedicated nurses are known for their expertise and compassion and have achieved Magnet® recognition for nursing excellence by the American Nurses Credentialing Center. Studies show that Magnet hospitals provide a safer environment for patients, increased patient satisfaction, and better patient outcomes. Ambulatory patients return home the same day to recover in the comfort of familiar surroundings.