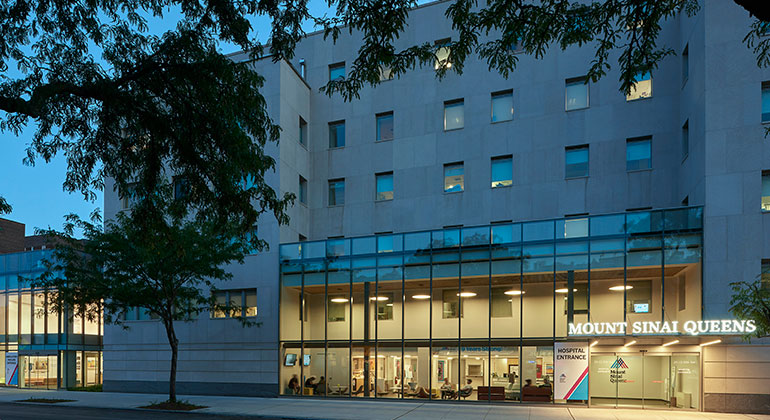 Mount Sinai Queens is led by a distinguished staff of physicians and hospital administrators committed to providing the western Queens community with the best possible medical care. Our leaders adhere to the Mount Sinai tradition of excellence, inspiring physicians, nurses, and staff to strive for quality, compassionate patient care.
David L. Reich, MD, President and Chief Operating Officer of The Mount Sinai Hospital, President of Mount Sinai Queens, and Horace W. Goldsmith Professor of Anesthesiology
Cameron R. Hernandez, MD, Executive Director and Chief Operating Officer
Jill Goldstein, MA, MS, RN, Vice President of Nursing and Interdisciplinary Patient Care Services and Deputy Chief Nursing Officer
Amrita Gupte, MD, MPH, MBA, Vice President of Medical Affairs and Chief Medical Officer
Ricardo Bonitto, Senior Director of Finance
Hospital Advisory Board
Our Hospital Advisory Board includes:
Tony Barsamian
Publisher
Western Queens Gazette
Eric Benaim
Chief Executive Officer
Modern Spaces
George Dangas, MD
Professor of Medicine, Cardiology
Icahn School of Medicine at Mount Sinai
Antonis Diamataris
Publisher
The National Herald
Evangeline Douris
Chairperson
HANAC
Gary Kesner
Executive Vice President
Silvercup Studios
Paula Kirby
Managing Director
Plaxall, Inc.
William N. Mavrelis, Esq.
The Law Offices of William N. Mavrelis
Marybeth Mullin
Managing Partner
JP Morgan
Nancy Papaioannou
President
Atlantic Bank
Hal Rosenbluth
President
Kaufman Astoria Studios, Inc.