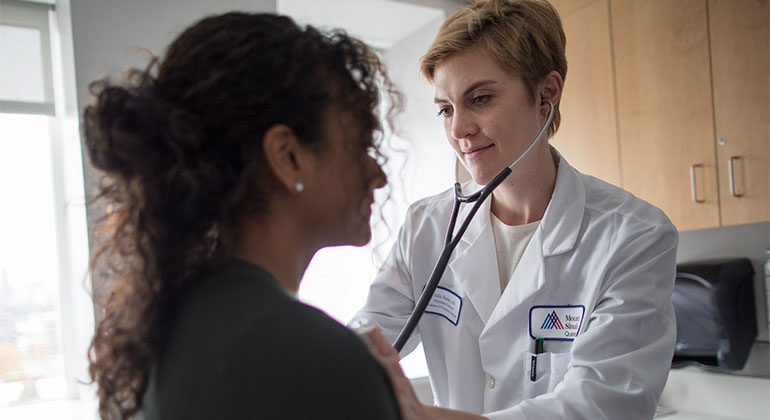 If you have a lung-related conditions, such as asthma, emphysema, COPD and other breathing disorders as well as complex cases of pulmonary hypertension and lung cancer, we can treat you at Mount Sinai Doctors Queens. Our multi-disciplinary medical practice offers you the finest, personalized treatment and preventive care. We can also help you with smoking cessation in our offices and sleep disorders like sleep apnea studies at a nearby sleep lab.
Our pulmonologists use a multidisciplinary approach to work with specialists in cardiology, allergy, gastroenterology, rheumatology, and ear, nose, and throat/otolaryngology, and whatever other health care providers you need.
Here at Mount Sinai Queens we have our own pulmonary function lab that enables our board certified medical staff to diagnose your respiratory disorders accurately. We then treat your condition with medication and, if necessary, surgery by one of our top surgeons.
We treat the following respiratory conditions:
In-Hospital ICU/Critical Care
Our compassionate team of pulmonary specialists provides round-the-clock care for if you need to be in the intensive care unit (ICU). The ICU provides treatments that will help you breathe easier and to be more comfortable as you recover from major surgery or serious injury or medical conditions.
Meet Our Team
Sunil Mehra, MD (outpatient only)
Mount Sinai Doctors Queens
2520 30th Avenue
Astoria, NY 11102
718-808-7777