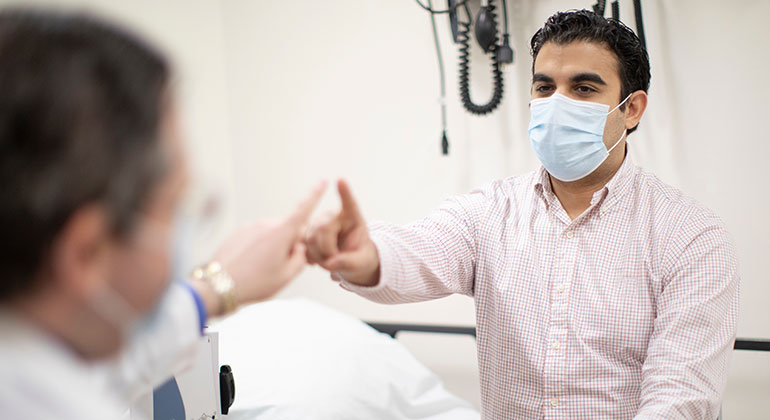 If you need care for a problem related to your brain, or one affecting muscles and nerves elsewhere in the body, Mount Sinai Doctors in Queens can help. We provide state-of-the-art, compassionate care. Mount Sinai has a high level of expertise in neurological conditions, and we take the time to fully evaluate your symptoms and concerns and help you understand your condition and treatment options. Our neurologist speaks Spanish and Cantonese as well as English.
Conditions We Treat
While stroke is probably the best-known neurologic condition, our neurologists have expertise in a variety of other disorders. These include:
Treatments We Provide
We use the newest research and technologies to treat neurological conditions. We perform evaluations and consultations for deep brain stimulation surgery, which treats movement disorders. And we work closely with Mount Sinai's Robert and John M. Bendheim Parkinson and Movement Disorders Center, and can easily refer you for care. We also provide access to emerging treatments through clinical trials investigating new movement disorder therapies.
Make an appointment with a Mount Sinai neurologist in Queens