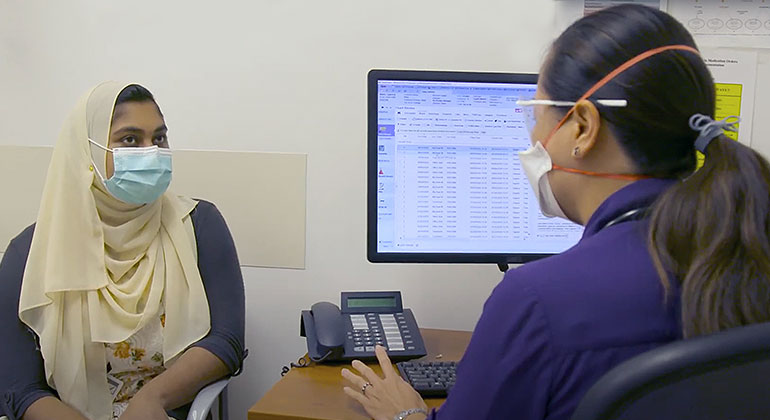 The rheumatology specialists at Mount Sinai Doctors in Queens can diagnose and treat a wide range of conditions that are primarily caused by autoimmune diseases and affect your joints and soft tissue. We have expertise with all forms of arthritis, gout, and connective tissue diseases. To treat these autoimmune diseases, we often use medication, including a newer class of medication called biologics, as well as non-drug treatments.
Conditions We Treat
Rheumatology specialists treat a wide range of conditions, such as:
Treatments We Offer
Depending on the severity of your illness, we treat rheumatology disorders in different ways. Your personalized treatment plan will take into account your age, overall health, other illnesses, as well as your family history. Often your rheumatologist will recommend dietary changes, exercise, physical therapy, massage therapy, or heat and cold therapy.
We use a wide variety of medications to treat rheumatic conditions. These include pills, topical creams, and injections. Some of the most common types of medications are:
Non-steroidal anti-inflammatory medications (NSAIDS): Including aspirin, ibuprofen, and naproxen
Disease-modifying antirheumatic drugs: Including hydroxychloroquine, mycophenolate mofetil, sulfasalazine, and methotrexate
Biologics: The latest generation of medications, including adalimumab, etanercept, infliximab, and rituximab
Corticosteroids: To decrease inflammation and control disease flares
Topical treatments: Including pain-relieving creams and gels such as lidocaine and topical NSAIDS
Injection therapies: Including cortisone/corticosteroids and viscosupplementation injections
If you need an infusion treatment for a rheumatologic condition, we provide care at the Mount Sinai Queens Infusion Center.
Make an appointment with a Mount Sinai rheumatologist in Queens