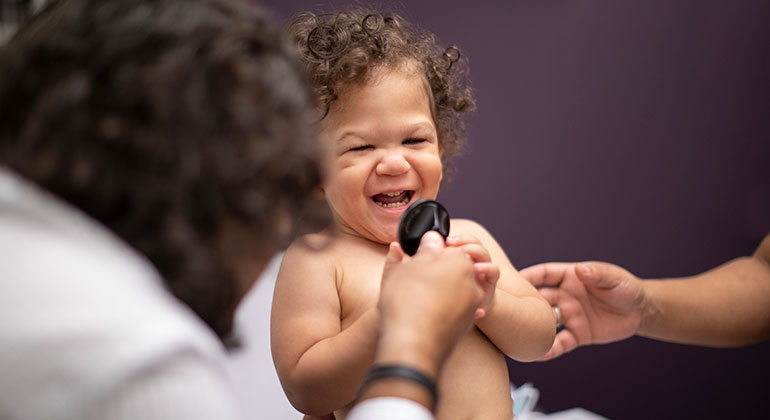 Mount Sinai Doctors in Queens is dedicated to building a caring and supportive relationship with you and your child. We are committed to caring for your infants, children, teenagers, and young adults up to age 21. Our pediatricians manage the full spectrum of children's health, from allergies and asthma to sleep, breastfeeding, and behavioral difficulties. We also care for children with special needs. We believe in a holistic, patient-centered approach for children of all ages.
Preventive Care
Our pediatricians do more than just care for sick children. We offer prenatal visits for expecting parents, well-child check-ups, and vaccinations to immunize your children against illness. We also conduct screenings for vision and hearing. Our goal is to prevent, detect, and manage any physical, behavioral, or developmental issues your child may have. In addition to diagnosis and treatment, we offer patient education in a variety of areas including:
Emotional wellness
Growth and development
Nutrition
Safety
Well-child check-ups are an important part of pediatric care. The American Academy of Pediatrics recommends young children see their doctor at:
9 months
18 months
30 months
Sick Child Care
We can diagnose and treat the full range of childhood illnesses. And if your child needs additional specialized care, we work with our experts throughout Mount Sinai Doctors in Queens and the Mount Sinai Health System to provide the best possible care.
In addition, Mount Sinai Doctors in Queens performs a variety of tests onsite for your convenience, including drawing blood, throat cultures, urine collection, and X-rays.
Make an appointment with a Mount Sinai pediatrician in Queens