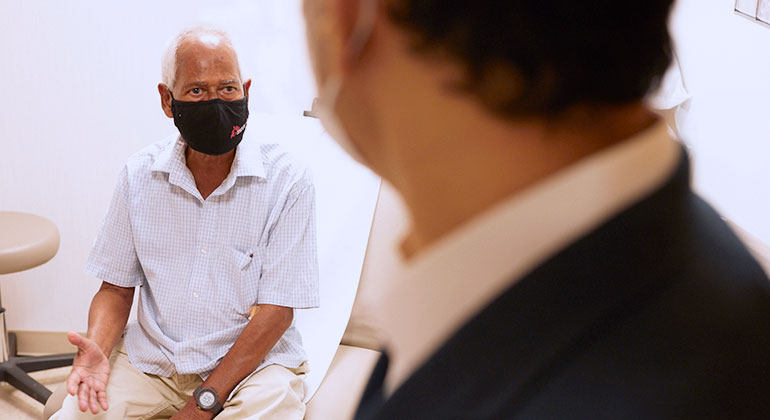 The urologists at Mount Sinai Doctors in Queens treat men and women for a wide range of urological conditions, such as kidney stones, prostate and bladder problems, incontinence, hematuria (blood in the urine), urethral stricture, urinary tract infections, and urological cancers. We offer both medical and surgical care.
For Men
We have expertise in men's urologic health, and treat a variety of conditions, including:
We treat benign prostatic hyperplasia (BPH) using medications and in-office procedures, such as UroLift ®. The UroLift procedure eliminates the side effects associated with medication and offers a faster recovery time than with surgery.
For Women
At Mount Sinai Doctors in Queens, we also diagnose and treat specific urological conditions that affect women. The most common conditions we treat are:
Urologic Surgery
Our expert urologists perform a full range of surgeries for urologic conditions, most using minimally invasive techniques. Some of the most common procedures are:
We are dedicated to providing you and your family with high-quality and personalized care before, during, and after surgery.
Urologic Oncology
We offer you state-of-the-art management for urologic cancers including:
For certain procedures, our surgical team uses the latest in robotic surgical technology with the DaVinci® Xi™ Surgical System. This high-tech system lets us perform delicate and complex procedures in small spaces, with more precise movement than traditional methods. Benefits include decreases in bleeding, pain, risk of infection, and scarring, and offers a faster recovery.
We collaborate with our team of radiation and medical oncologists when appropriate. In addition, we offer clinical trials for patients who are eligible and interested in participating.
Make an appointment with a Mount Sinai urologist in Queens