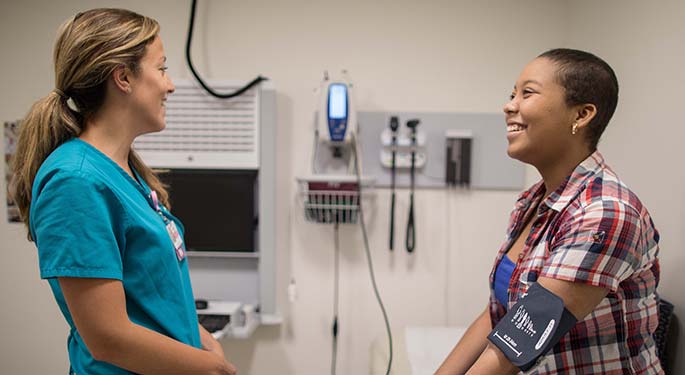 Continuing Education & Nursing Programs
Department of Education and Continuing Education at both The Mount Sinai Hospital and Mount Sinai Queens, provide professional development and educational support for all nursing staff as well as other clinical departments/personnel in the hospital. Additionally, Mount Sinai Hospital School of Continuing Education in Nursing offers programs to the professional health care and lay community.
The foundation for our advanced beginner and experienced nurses is a clinically integrated two-week centralized orientation. We follow this with a comprehensive unit-based orientation including a preceptorship experience. Education Specialists are assigned to all services, coordinating all orientation and staff development initiatives with preceptors and nurse leadership.
Continuing education/staff development programs are ongoing along with a state-of-the-art Cardiac Life Support Education Center.
Other opportunities include:
Liberal tuition reimbursement offering 16 credits per year for degrees in nursing at a variety of metropolitan universities
Generous continuing education benefits offering 5 days per year and available full reimbursement for outside conferences
Free courses offered by The Mount Sinai Hospital School of Continuing Education in Nursing
On-site BCLS, ACLS, PALS, and NRP classes
Monthly nursing grand rounds
On-site BSN program offered by New York University, Division of Nursing
Unit-based Internet access for all nurses
On-site day care center
Committee appointments and nursing research involvement
Professional Practice Model
Mount Sinai Nursing's Professional Practice Model, "Relationship Centered Care" serves as a framework for nurses, across all specialties and service lines. The professional practice model supports nurses to practice, collaborate, communicate and develop professionally:
Care of Self
Care of Team
Care of Patients, Families, Communities
Viewing patient as paramount is an essential tenet of our professional practice model. RCC is framed on a therapeutic nurse patient relationship. Professional relationships support inter-professional care coordination, communication and collaborative practice. Concepts from RCC framework flow into practice environment as nurses at all levels and specialties demonstrate collaborative partnerships with patients founded on therapeutic communication and unconditional positive regard for the person.