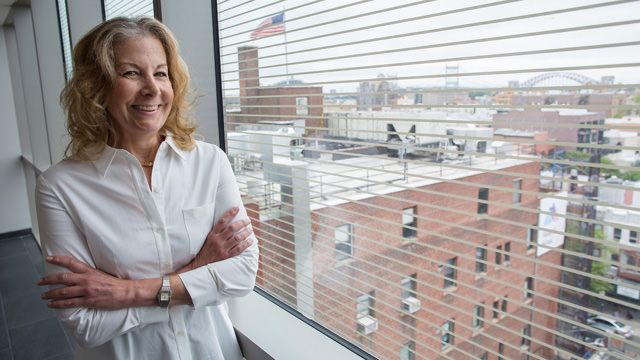 Message from the Executive Director
This is an exciting time for Mount Sinai Queens as we enter a new era of dramatically improved care and service for our patients and Queens.
With the opening of our spectacular new Ambulatory Pavilion and the expanded services we now offer, we are at significant moment in our history. We are seeing the changes we have been planning for many years translate into the rebirth of a hospital that has taken pride in its record of service for more than a century. What's more, it's happening at a time when our vibrant host borough is seeing a rebirth of its own, with residents and businesses moving here.
Our Mount Sinai Queens Ambulatory Pavilion, one of the largest medical construction projects in Queens in recent years, is home to the state-of-the-art Stavros Niarchos Foundation Emergency Department, Mount Sinai Doctors, a large, multispecialty medical practice with physicians on the faculty of the Icahn School of Medicine, Mount Sinai Queens Imaging, which offers the latest diagnostic equipment, and new operating rooms with cutting edge technology.
With these and other improvements to come, we are better positioned than ever to meet your evolving health care needs.
These improvements are allowing us to bring state-of-the-art facilities to Queens, offering the high-quality care and innovation that have become hallmarks of the Mount Sinai Health System. Our newly expanded campus allows us to offer one-stop outpatient services and integrated health care delivery, which focuses on disease prevention, and superior wellness care.
Yet, as important as our new facilities are, it is our people who continue to deliver the care and personal touch that make Mount Sinai Queens a truly special place.
Our staff and our unique approach is what have allowed us to gain national recognition in a number of key areas. In recognition of our innovation and leadership in improving the patient experience, we were named a Success Story Award® winner by Press Ganey Associates in 2015, one of 15 award recipients nationwide. We received Magnet® Recognition Program designation for excellence in nursing together with The Mount Sinai Hospital, a status awarded to fewer than eight percent of hospitals in the nation. And we are the only hospital in Queens designated as a primary Stroke Center by both the New York State Department of Health and the Joint Commission, the gold standard of health care.
We look forward to continuing to be there for you and your family and delivering the excellent medical care for which Mount Sinai is recognized.
Caryn A. Schwab
Executive Director