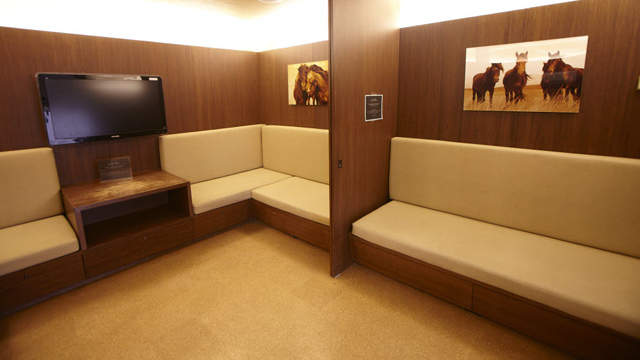 The Chris and Morton P. Hyman Patient Care Unit located in Mount Sinai Beth Israel is a 12-suite unit that provides our state-of-the-art care in a luxurious private setting. The unit is more reminiscent of a luxury hotel than a hospital.
The suites are available at an additional charge and you can reserve them before or during a hospital stay.
Amenities and Services
Each suite features exclusive amenities including personalized nursing care, a private bathroom, and overnight accommodations for a loved-one. The private and attentive services help create a quiet, less stressful environment, which aids in recuperation. Other amenities include:
Unrestricted visiting hours
Concierge service
Serene park views from some suites
Room service
In-room refrigerator stocked with juices and bottled water
Separate dressing rooms
Complimentary bathrobe
We also offer exclusive amenities for your loved ones. Our main lounge features residential-style furnishings and high-end finishes including museum-quality paintings and sculptures. The lounge also has multiple computer work stations, a conference room, and a flat screen television.
Room Rates
For admission and room rate information, call 212-420-3010.
Executive Health Services
Another option for the busy professional is our Executive Health Program, which we developed to provide timely and comprehensive medical assessments for on-the-go executives. We perform all examinations and tests at our Petrie campus on 1st Avenue and 16th Street.
Our Executive Health Program makes it easy to address your health issues and needs quickly and thoroughly, allowing you to focus your energies on your job. Visit the program online, call 212-420-2882, or e-mail occumed@chpnet.org for an appointment.