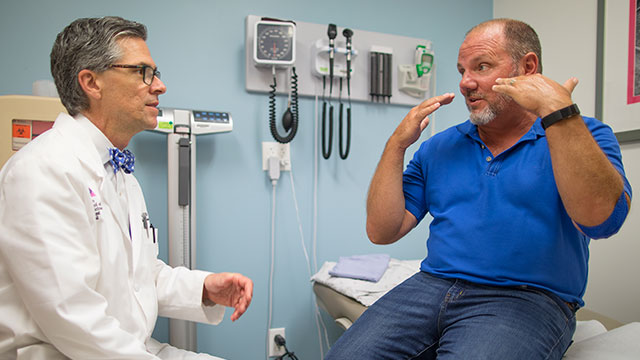 Inflammatory Bowel Disease
The Susan and Leonard Feinstein Inflammatory Bowel Disease Clinical Center at Mount Sinai is a unique, state-of-the-art comprehensive care center for patients of all ages living with IBD, including Crohn's disease and ulcerative colitis. Tailored, individualized treatments are the hallmark of the excellent care provided by the digestive disease physicians of Mount Sinai, including in our Compass IBD program which gets recently diagnosed patients connected to a multidisciplinary team of providers ultimately leading to better outcomes. By providing early, aggressive and multifaceted treatment, the Compass IBD program is designed to provide better outcomes. This program is specifically for patients diagnosed with Ulcerative Colitis and Crohn's disease within the past 12 months or patients with a high suspicion of new onset IBD.
For those patients who qualify, we create a highly-personalized, multidisciplinary care plan within one week of your referral. Our integrated services include: an initial consultation, development of a personalized risk stratification profile which highlights factors that can alter the course of the disease and complications, and a dietary assessment based on your individual needs from an IBD-specialized nutritionist. In addition, we provide psychological support, an assessment of current medications to review their safety in context of your disease, annual preventive health assessments and ongoing disease monitoring.
Your care plan will be customized and overseen by a group of care coordinators who only work with IBD patients. They understand you, your disease and what it is like to live with IBD. And by providing early intervention, the goal is to minimize complications and improve your chances of keeping your disease under control.
This care coupled with a vibrant and rich tradition of innovation and discovery in the development of new drugs, new clinical trials and new strategies in disease management make the IBD Center at Mount Sinai the only place of its kind in the world.