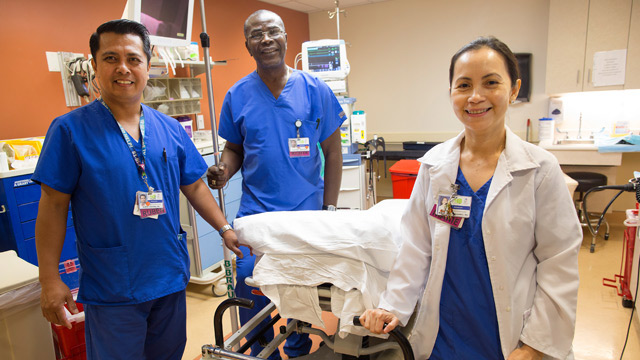 Patient and Visitor Information
Updated Visitor Policy for Mount Sinai Brooklyn
Effective October 28th

The New York State Department of Health (DOH) has issued a Health Advisory that suspends visitation for hospitals located in a Red Micro-Cluster Zone ("red zone") as defined by DOH. The DOH advisory is in response to an increase in COVID-19 cases in defined geographic areas, and its intent is to prevent broader viral transmission. Hospitals located in "red" zones are subject to limitations on visitation.

Mount Sinai Brooklyn is located within a red zone. It is the only Mount Sinai hospital to be impacted by this advisory.

At Mount Sinai Brooklyn, all hospital visitation is suspended except for the following:
- compassionate care (including end-of-life/hospice situations)
- medically or clinically necessary (i.e., visitor is essential to the care of the patient)
- accompanying a minor in a pediatric facility
- labor/delivery/postpartum care
- necessary legal representatives
- essential companions to individuals with intellectual and/or developmental disabilities or with cognitive impairments, including dementia.

We know visiting loved ones is important and encourage you to use alternate, virtual methods to communicate with loved ones. We will keep you updated as this policy changes.
Visits by a family member, significant other, friend, or other designated support person can play a vital role in patients' well-being and serve as a great source of comfort and support.
As a patient, you have the right to decide who may or may not visit without regard to race, color, national origin, language, religion, gender identity, sexual orientation, physical or mental disability, or socioeconomic status.
Generally, Mount Sinai Brooklyn encourages that visits take place between 11 am and 8 pm daily; however, we will work to accommodate your visitation needs while ensuring your care and safety and the care and safety of your fellow patients are not compromised. Clinical staff may determine that visitation may not be appropriate given your medical condition or that visitation should be restricted in certain circumstances. Visiting hours for specific units may vary. To inquire about hours, call the Mount Sinai Brooklyn switchboard, 718-252-3000.
Clinical staff or Security may restrict or limit visitors when:
Visitors exhibit signs or symptoms of infection (e.g. coughing, runny nose, fever, or chills)
Visitors interfere with the care of other patients
You or your roommate(s) need(s) rest or privacy
The hospital is aware that there is an existing court order restricting contact between the patient and the visitor
Visitors engage in disruptive, threatening, or violent behavior
You are undergoing care interventions
Visiting Hours
General Medical/Surgical Units 11 am to 8 pm
Critical Care Units: Visiting hours are 24 hours a day 7 days a week with some exceptions.
Open visiting hours around the clock limited to those individuals who play a significant role in the patient's life or who have been designated by the patient as their representative
Visitors to the critical care units are requested to limit their visits to 15 to 30 minutes at a time