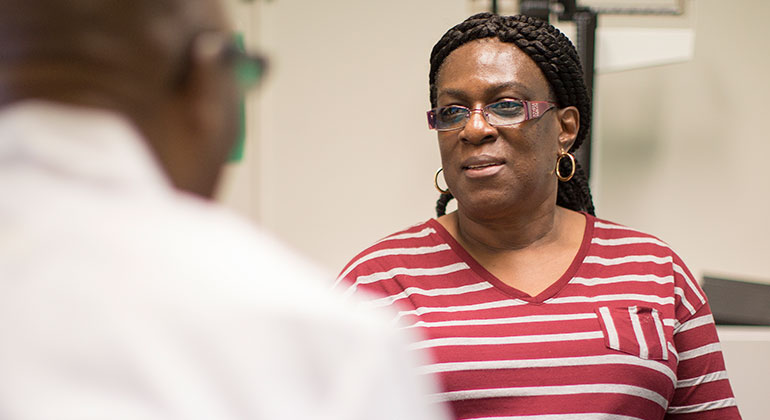 Surgery
The superb surgical teams of Mount Sinai Brooklyn are experienced in advanced procedures across a range of specialties. Highly skilled in the newest technologies—including the da Vinci Xi robotic system—our surgeons bring the excellence of the Mount Sinai Health System home to Brooklyn, achieving the best possible outcomes and faster recovery times.
Conditions We Treat
From your very first visit with us, our specialists listen to you, answer your questions, and make sure you understand what to expect before, during, and after a procedure. We offer expert care in general surgery, bariatric surgery, and treatment of a variety of oncological conditions like bladder cancer, colorectal cancer, esophageal cancer, kidney cancer, lung cancer, and prostate cancer.
We are highly skilled at treating diseases such as benign esophageal disease, inflammatory bowel disease, and mediastinal disease. Other conditions we are familiar with treating include diverticulitis, hemorrhoids, and kidney stones.
Services We Offer
Mount Sinai Brooklyn is pleased to offer the newest evidence-based care featuring the latest techniques used for minimally invasive procedures. Our teams are highly skilled in using da Vinci robotic systems, which help surgeons operate with greater precision and improved visualization while offering patients less scarring, shorter hospital stays, and quicker recovery times.
We also offer patients access to emerging therapies through clinical trial enrollments.
Why Choose Mount Sinai Brooklyn
At Mount Sinai Brooklyn, our experienced surgical teams are pleased to deliver Mount Sinai's superior level of care to our Brooklyn neighborhood, where we can offer world-class treatments in an intimate, community setting.
In addition, our teams take a multidisciplinary approach where surgeons' partner with oncologists, primary care physicians, and a wide range of specialists to ensure each of our patients receives the world-class care.