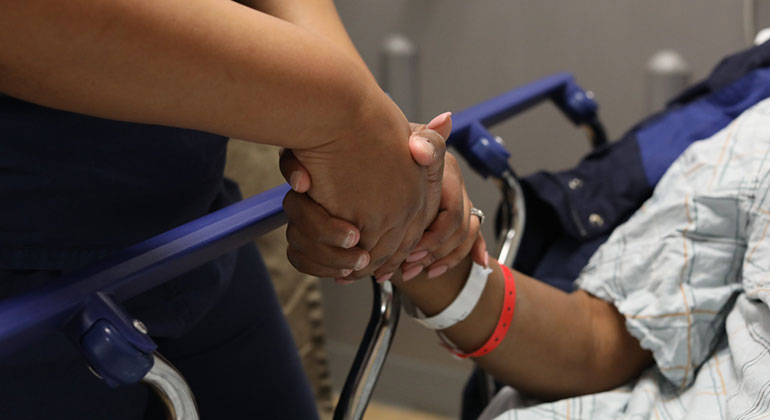 Who are the Patient Representatives?
Patient Representatives are employees of the hospital whose duty it is to act as a neutral party by serving as a link between the patient and the hospital. The purpose of having Patient Representatives is to ensure a seamless experience while engaging with Mount Sinai Brooklyn.
What kind of issues does the Patient Representative Office handle?
Patient Representatives deal with a variety of issues that any patient might find themselves needing to be addressed. Some of the most common duties that Patient Representatives fulfill include:
Communicating with staff members [on behalf of patients]
Advocating on behalf of the patients and patients' family members
Facilitating discharge and ensuring that all discharge issues are followed up at home with social workers.
Expediting transportation
Billing complaints
Interpreter/Translation services
Food orders
Medical form facilitation including all Health Care Proxies
Are interpreter services available?
Yes, interpreter services are available without cost to you. If you require the assistance of a medical interpreter, and you feel that your needs are not being met, please call the Patient Representative.
How can I access a Patient Representative?
Mount Sinai Brooklyn's Patient Representatives are available by phone at 718-951-3005.
You may also write to us at the main hospital address.
Patient Representative
Mount Sinai Brooklyn
3201 Kings Highway
Brooklyn, NY 11234
If you feel like we have not been able to address your concerns, you may file a complaint or grievance anonymously and/or without retaliatory action to:
New York State Department of Health
800-804-5447
The Joint Commission
800-994-6610
complaint@jointcommission.org
Can I report my problem to an outside agency?
Although Patient Representatives would like to resolve any problem you might have, you do have the right to report your grievances to outside agencies including the New York State Department of Health at 800-804-5447, and The Joint Commission 800-994-6610.
Non Discrimination Statement
Consistent with federal, state and city law, it is the policy of the Mount Sinai Health System that the hospitals, ancillary areas, medical practices, and the Icahn School of Medicine will not tolerate hateful, discriminatory, racist, bigoted or abusive speech or behavior of any kind on the basis of age, color, disability, gender, gender identity, immigration status, marital or partnership status, military service, national origin, pregnancy, race, religion/creed, sexual orientation or any other status protected by law.