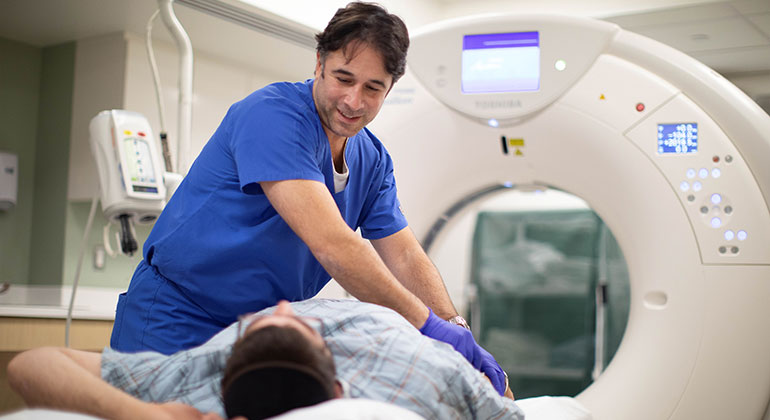 At Mount Sinai Brooklyn, we can meet any radiology needs you might have. We provide diagnostic imaging as well as radiology treatment. We help patients who are in the hospital as well as outpatients. You'll find our office to be a comfortable, patient-friendly environment. We work as a team with other departments to offer the best possible service.
Services We Provide
Our state-of-the-art radiology suite has the latest diagnostic equipment. Our experts use a broad range of imaging technologies to provide accurate diagnoses. Our diagnostic services include:
Computerized tomography on our 128-slice scanner
DEXA bone densitometry
Magnetic resonance imaging
Magnetic resonance angiography
In addition to diagnostic radiology, we also offer interventional radiology. Our services include:
Guiding minimally invasive surgical procedures to precisely target therapy
Treating medical conditions such as cancer and heart conditions
Meet Our Radiology Team
With a commitment to providing the latest technologies and the highest levels of service, our expert radiologist interprets all the studies we perform.
Learn more about our Brooklyn radiology team: