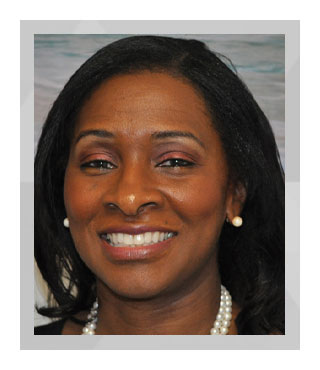 Wendy O'Brien, BSN, MBA, is Vice President and Chief of Nursing Finance for the Mount Sinai Health System. In this role, Ms. O'Brien collaborates with chief nursing and operating officers across the Health System as she leads Mount Sinai Nursing in financial stewardship and value.
Ms. O'Brien is an experienced nurse leader who brings excellence, integrity, and professionalism to her role every day. Her priorities include analyzing staffing practice across sites to optimize quality and value, serving as a resource to nursing leadership in identifying initiatives and opportunities to manage expenses, coordinating systems of centralized temporary and agency hiring and usage, and partnering with the Office for Diversity and Inclusion to ensure equitable policies and practices in work assignments and compensation. At Mount Sinai West, where she formerly served as Chief Nursing Officer, Ms. O'Brien was responsible for developing an annual strategic plan in accordance with organizational goals, maintaining an environment of safety in accordance with regulatory standards, representing organizational interests on the Labor-Management Committee, and managing the operational budget for the Division of Nursing.

Ms. O'Brien has spent an accomplished two decades in nursing leadership, serving as Chief Nursing Officer at Mount Sinai West since 2018. Prior to that, she was Director of Patient Care Services at St. Luke's-Roosevelt Hospital, then at Mount Sinai West, and Chief Nursing Officer/Vice President for Patient Care Services at Juan F. Luis Hospital and Medical Center, St. Croix, U.S. Virgin Islands.

Ms. O'Brien earned her MBA in Health Services Administration at NOVA Southeastern University, Davie, Florida. She attended the Cornell-Healthcare Association of New York State Academy for Healthcare Leadership Advancement, and she is a member of the American College of Healthcare Executives and the American Nurses Association.