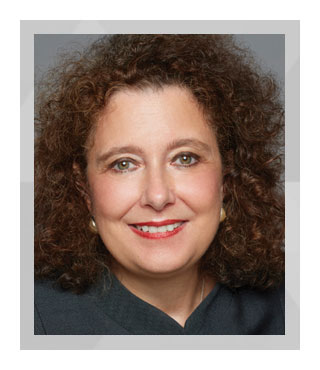 Maria L. Vezina, EdD, RN, NEA-BC, FAAN, is Vice President and Chief of Nursing Practice, Education, Advanced Practice Nursing Credentialing, and Nursing Labor Relations Partnerships for the Mount Sinai Health System.
As Vice President, Dr. Vezina collaborates with chief nursing officers, chief operating officers, and vice presidents across the Health System as she leads Mount Sinai Health System Nursing in practice, education, credentialing, and labor management. She has been the Chief Nursing Officer/Vice President of Nursing for Mount Sinai Morningside since 2014.
Dr. Vezina is an experienced executive nurse leader who has held a variety of clinical nursing, faculty, and leadership positions during her career. As Chief Nursing Officer/Vice President of Nursing for Mount Sinai Morningside, she has been responsible for professional nursing, operational, and patient experience initiatives; labor management collaboration; all levels of safety and regulatory compliance; financial stewardship; and performance improvement/quality initiatives through the Lean methodology. Dr. Vezina led Mount Sinai Morningside in patient experience metrics and advancement of professionalism. She has also been instrumental in the development of the Relationship Centered Care Professional Practice Model integrating Lean methodology which introduced a redesigned nursing workflow titled STAR (Standard Work to Achieve Relationship Centered Care) in 2016.
Dr. Vezina holds a faculty appointment in the Department of Geriatrics at the Icahn School of Medicine at Mount Sinai. In 2018, she played a key role in the establishment of Mount Sinai Morningside as the first "Age-Friendly Hospital" within the Health System, an initiative sponsored by the John A. Hartford Foundation and the Institute for Healthcare Improvement. She is a proponent of transformational leadership and professional practice advocacy. In her previous role as Senior Director of Nursing at The Mount Sinai Hospital, Dr. Vezina was actively involved in the Hospital's three Magnet designations and led educational, practice, credentialing, recruitment, and labor management advances. Dr. Vezina is certified by the American Nurses Credentialing Center (ANCC) as a Nurse Executive-Advanced and was an ANCC-certified adult nurse practitioner for 10 years.
Dr. Vezina is on the Board of Advisors of several metropolitan schools of nursing, including the New York University Rory Meyers College of Nursing, Long Island University, Lehman College, and Mercy College. A prolific writer, she has published and presented on an eclectic range of topics that inform policy development as well as inspire professional practice and the advancement of nursing education. Dr. Vezina was appointed to the New York State Board of Nursing in 2015, where she participates in hearings regarding licensure, discipline violations, and peer assistance progress for New York State nurses. She serves on the Board of Trustees at Hartwick College in Oneonta, New York.
Dr. Vezina received her BSN from Hartwick College, and her MA in Nursing Education/Adult Health from New York University. She earned an MEd in Communications and Instructional Technology and an EdD in Nursing from the Teachers College, Columbia University. She was inducted as a Fellow of the American Academy of Nursing in 2019 and a Fellow of the New York Academy of Medicine in 2013, where she also holds a leadership appointment in the Nursing Section Committee.