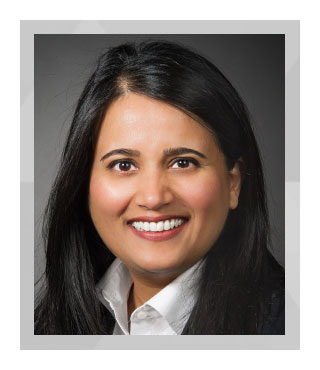 Priscilla Samuel, DNP, FNP-BC, RN, is the Vice President of Advanced Practice Nursing for the Mount Sinai Health System.
Dr. Samuel is responsible for the efficiency and compliance of advanced practice nursing throughout Mount Sinai. She provides leadership to ensure that advanced practice nurses (including nurse practitioners, midwives, nurse anesthetists, and registered nurse first assists) provide the best possible care.
Dr. Samuel previously served as the Associate Dean for Nurse Practitioner Clinical Affairs at the Hofstra Northwell School of Graduate Nursing and Physician Assistant Studies and Director of Clinical Affairs at the Northwell Health Center for Learning and Innovation. She was one of the founding members and architects of a national model for innovative graduate nursing education program. During her role as the associate dean she led grant-funded research projects. Prior to that role, Dr. Samuel served as the Corporate Director for the nurse practitioner (NP) service line at the Northwell Health Institute for Nursing. She also provided strategic and operational leadership for NP workforce and laid the groundwork for the advancement and expansion of advanced practice providers.
Dr. Samuel holds a BSc from St. John's University, a BSN from Molloy College, an MSN from Columbia University, and a DNP from Case Western Reserve University. Her doctoral dissertation is titled "Crisis Leadership Efficacy of Nurse Practitioners."
Dr. Samuel currently holds a faculty appointment at Columbia University School of Nursing. She is a reviewer for the Journal of Doctor of Nursing Practice.