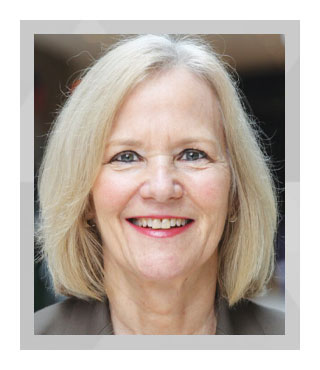 Fran Cartwright, PhD, RN-BC, AOCN, FAAN, has been in the role of Vice President of Nursing, Mount Sinai Health System Oncology Services, and Associate Professor, Department of Medicine, Icahn School of Medicine at Mount Sinai, since 2014. Throughout her nursing career, Dr. Cartwright has demonstrated strong leadership through extensive service line development and clinical, quality, and research program development. She continues to share patient and professional education strategies and program planning, as well as research outcomes in multiple outlets, including but not limited to book chapters, numerous manuscripts in peer-reviewed journals, and national and international podium presentations.
Dr. Cartwright began her nursing career in 1983 as a clinical staff nurse at Long Island College Hospital and assumed leadership roles during her tenure there. In 2001, she was recruited to The Mount Sinai Hospital, first as Director of the Oncology Care Center and then in an expanded role to include Neuroscience, Oncology, Surgical Specialties, Transplant, and Ambulatory Services. After tenures at The Valley Hospital and NYU Medical Center, she was recruited back to Mount Sinai in 2014 as the Vice President of Oncology Nursing and Clinical Quality. In 2016, she was promoted to Chief Nursing Officer and Senior Vice President at The Mount Sinai Hospital and Mount Sinai Queens. In September of 2023, she stepped down as Chief Nursing Officer, but she continues to serve as Vice President of Oncology Nursing and as an integral member of the Executive Nurse Cabinet.
Dr. Cartwright earned her Bachelor of Science in Nursing in 1992, and Master of Science in Nursing from Columbia University School of Nursing in 1993. She received the Rudin Academic Scholarship and graduated with the Columbia-Presbyterian Cancer Center's 1993 Prize for Excellence in Oncology Nursing. Dr. Cartwright received a PhD in Philosophy, with a focus on nursing research, from the NYU School of Nursing in 2005, where she received the NYU Fred Schmidt Scholarship Award in Recognition of Humanitarianism. She was inducted as a Fellow into the American Academy of Nursing in 2018.