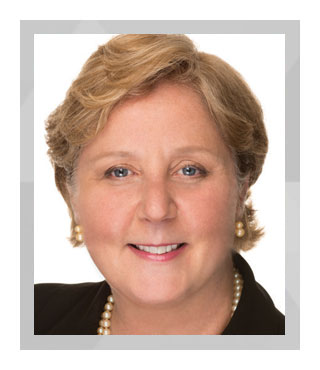 Jill Goldstein, RN, MA, MS, is a health care veteran with more than 34 years of experience and brings a legacy of leading and delivering innovative, influential, and celebrated programs and clinical services. Her accomplished and transformational nursing leadership career combines tertiary hospital and home health care services. She has been a catalyst for change with a proven ability to drive quality improvement, fiscal fitness, patient-centered care, and lead teams to achieve positive patient experiences.
Ms. Goldstein leads the nursing staff of more than 400, overseeing nursing practice, education and ensuring quality and consistency. She is a key player in maintaining the Mount Sinai Queens Magnet Recognition Program® designation from the American Nurses Credentialing Center, health care's most prestigious honor for nursing excellence. Mount Sinai Queens remains the only hospital in Queens with said recognition. She is also critical in the development and implementation of hospital-wide performance improvement programs.
Prior to joining Mount Sinai Queens, Ms. Goldstein was a vice president of operations at the Visiting Nurse Service of New York (VNSNY). She is a Fellow of the Robert Wood Johnson Foundation Executive Nurse program, holds a Master of Science in Health Services Management and a Masters of Arts in Nursing Administration from New York University's Wagner Graduate School of Public Service. She received her Bachelors of Science in Nursing from the University Center at Binghamton. She is a member of the American Organization of Nurse Executive and past president of the Greater New York Nassau/Suffolk Organization of Nurse Executive and Leaders, the American Nurses Association, and a Fellow of the New York Academy of Medicine.