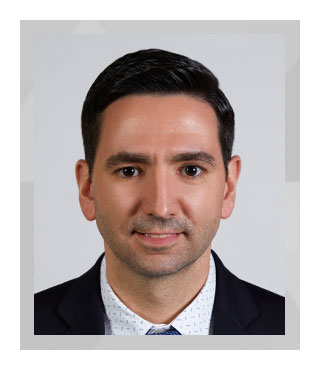 As Vice President of Emergency Services for the Mount Sinai Health System, Robin Ferrer, MBA, MS, provides leadership and oversight for the Mount Sinai Emergency Departments (ED) and Urgent Care Services. He oversees clinical operations and nursing and is accountable for the effectiveness, efficiency, and compliance of nursing care across the Health System. He also heads up efforts to implement a strategic plan that is aligned with the priorities that reflect contemporary emergency services.
Prior to joining Mount Sinai, Mr. Ferrer served as the Director of Operations and Nursing for the New York-Presbyterian/Columbia University Irving Medical Center, overseeing the Departments of Adult Emergency, Comprehensive Psychiatric Emergency, Hemodialysis, Respiratory Therapy, Neurophysiology, Outpatient Psychiatry, and the Pulmonary Function Lab.
Mr. Ferrer began his career in 2004 at New York University in a medical-surgical liver and kidney transplant unit. He transitioned to New York-Presbyterian Columbia/Columbia University in 2006 as a staff nurse in the ED. Mr. Ferrer was promoted to leadership roles within the organization, where he successfully led teams in improving quality, throughput, patient safety, employee engagement, and culture. Mr. Ferrer helped to ensure outstanding professional practice and patient care outcomes.
Mr. Ferrer received a bachelor of science degree from Pennsylvania State University as well as a master's degree in Nursing Administration and a master's degree in Business Administration with a concentration in Health Care Management from the College of Mount Saint Vincent. He also serves as an adjunct professor at the College of Mount Saint Vincent, teaching Business and Health Care Administration. Mr. Ferrer is a member of the American College of Healthcare Executives and the Greater Hospital Association of New York, and is a board certified nurse executive.