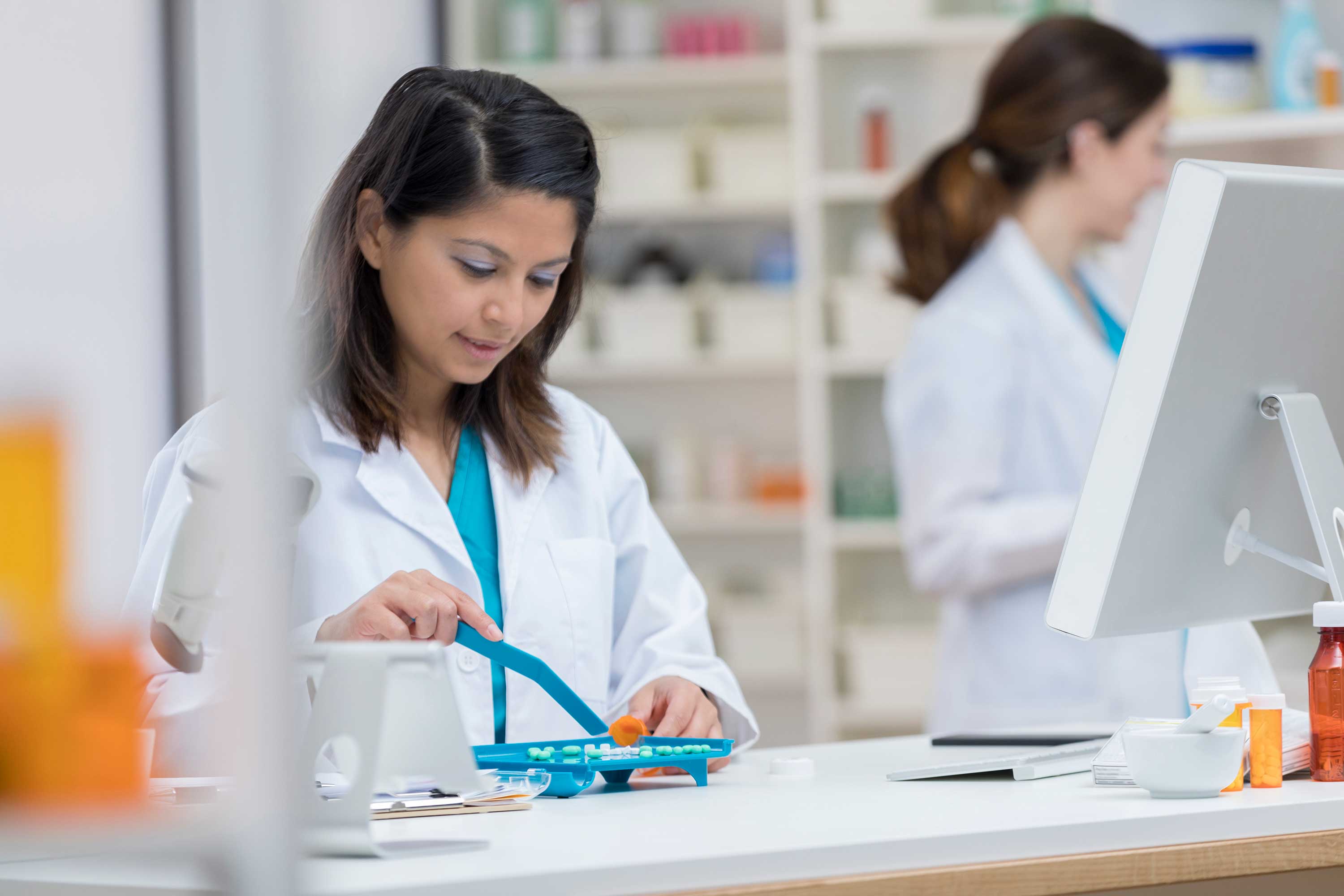 If you have a rare or chronic condition, you may need a specialty medication. These high-cost and complicated drugs are often not available at the local drug store. They can be injections, pills, or infusions. They often require special storage or handling. Sometimes these medications have side effects that require monitoring by a trained pharmacist. The Mount Sinai Specialty Pharmacy provides these drugs, along with education, support, and other services.
Services
We offer specialty pharmacy services. Our specialty pharmacy has dedicated liaisons to help identify and obtain patient financial-assistance services and programs, medication-adherence programs, personalized refill reminders, on-call pharmacist support and home delivery.
Our team works directly with clinical teams to help manage complex, rare, and chronic medical conditions that require specialized medication therapy. These conditions include:
Asthma and Allergy
Atopic Dermatitis
Cardiology
Crohn's Disease
Dermatitis
Growth Hormone Disorders
Hematologic Disorders
Hemophilia Blood Products
Hepatitis B
Hepatitis C
HIV
Hyperlipidemia
Idiopathic Pulmonary Fibrosis
Inflammatory Bowel Disease
Juvenile Idiopathic Arthritis
Migraine
Multiple Sclerosis
Oncology
Osteoarthritis
Osteoporosis
Other Inflammatory Conditions
Psoriasis
Psoriatic Arthritis
Pulmonary Arterial Hypertension (PAH)
Respiratory Syncytial Virus
Rheumatoid Arthritis
Spondyloarthritis
Mount Sinai provides free language assistance to patients whose primary languages are not English and to those who are visually impaired or deaf or hard of hearing.
We work closely with you and your doctor to bring you the best possible care. We offer several services. Here are a few things you should know about the Mount Sinai Specialty Pharmacy:
We offer support 24 hours a day, 365 days a year, including national holidays.
We treat you as an individual. We work closely with your health care providers to develop a program designed just for you.
To be sure you understand what you are taking and why, we offer prescription education in clinic or by phone. We can also give you printed materials, including medication education handouts.
We guarantee delivery of your monthly refills. We handle all shipping details.
If you have any questions, please do not hesitate to call us.
Are you satisfied with our services? Please fill out our short survey to tell us how we are doing.
Drug Information: Patients may access comprehensive information provided by the Federal Drug Administration on various drugs and medications.