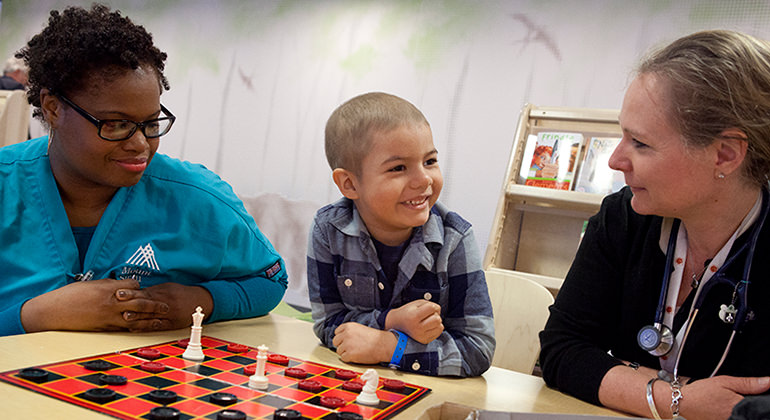 Meet Me at Mount Sinai
Meet Me at Mount Sinai is a pre-operative program desiged to prepare pediatric patients and their families for their ambulatory and/or inpatient surgery. Studies have shown that children who are prepared for surgery and who have support throughout the hospital experience recover more quickly than those who are not prepared. Our Meet Me at Mount Sinai team will guide patients and families step by step of what they can expect when they return on their day of surgery. Our program is individualized to meet your child's particular needs and patients and families are encouraged to ask questions throughout the session.
The experienced interdisciplinary team that runs the program includes a Pediatric Social Worker, Child Life Specialist, and a Pediatric Surgical Nurse Practitioner. They use different modalities including therapeutic play, visual aids, and discussion to provide developmentally appropriate explanations for your child or teen. Meet Me at Mount Sinai is the first step in introducing your child or teen to the hospital and surgery.