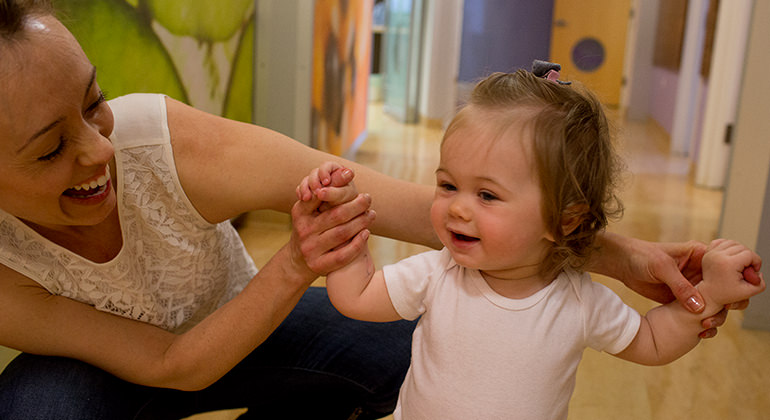 Kravis Child and Family Support Programs
Beyond our outstanding clinical care, we offer a wide range of Child Life and Family Support programs at Mount Sinai Kravis Children's Hospital. To make your experience easier, more familiar, and more comfortable, our programs include support services that provide a comfortable and safe environment for your child and family.
Our programs include:
Educational Services
Reach Out and Read is an early childhood literacy program based in Mount Sinai's Pediatric Outpatient Clinic. We modelled our program after a national program of the same name, created by pediatricians and educators at Boston City Hospital—now Boston Medical Center—in 1989. The Reach Out and Read program is designed to enhance the literacy development of young children by reaching them at an early age and providing parents with the information, support, and materials needed to make books a treasured part of their child's life.
The reading program integrates early literacy development into pediatric primary care by building on the power of the parent/doctor relationship as well as the consistent nature of pediatric health supervision. We offer reading support in several ways:
In the clinic reception area, volunteers read aloud to children as they wait for their appointments, demonstrating to parents and children the pleasures and techniques of looking at books together.
In exam rooms, pediatricians counsel parents about the significance of reading with young children, offering age-appropriate tips and encouragement to read.
At every routine check-up between the ages of six months and six years, we give our patients a brand new, developmentally and culturally appropriate book to take home.
Contact Leora Mogilner, MD, Director, to learn more about the Mount Sinai Reach Out and Read Program, at 212-241-5918.