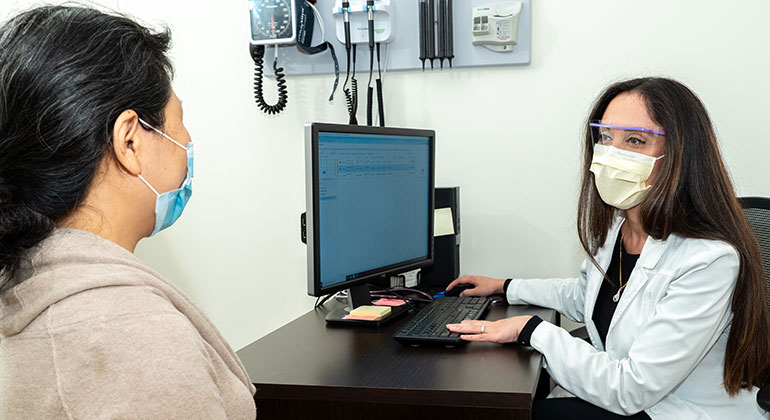 Mount Sinai Doctors-Long Island City
At Mount Sinai Doctors-Long Island City, our highly trained and experienced doctors provide compassionate care. We can help when you are sick and also provide preventive care. We offer expert diagnosis and treatment in primary care, as well as the following specialties:
We emphasize preventive and routine care such as annual physical exams, vaccinations, and regular health screenings. We also monitor you regularly to keep you as healthy as possible. Should you get sick, our physicians provide expert diagnosis and personalized treatment plans. We can help with conditions that arise quickly, such as the flu, and long-term chronic conditions such as diabetes, high blood pressure (hypertension), and high cholesterol.
Our office can perform a variety of diagnostic tests on site. Our specialists offer echocardiograms, cardiac stress tests, and pulmonary function tests. We also check glucose levels, administer special tests for patients on blood thinners, and offer pregnancy tests.
For your convenience, we offer extended hours Monday through Friday. Our staff is fluent in Spanish, Urdu, Russian, Arabic, and Albanian. Both in-person and telehealth appointments are available. We accept most insurance plans.