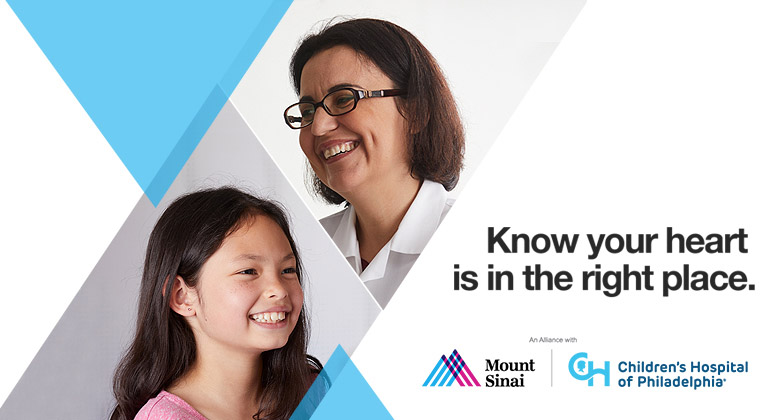 Parents of children with heart disorders founded the Children's Heart Fund at Mount Sinai in 1998 to provide funding for clinical care, educational research, and therapeutic recreational programs for the Division of Pediatric Cardiology at The Mount Sinai Hospital. Parents, along with friends and staff of the Icahn School of Medicine at Mount Sinai operate the fund. To date, the fund makes important contributions to children's cardiology at the Mount Sinai Health System:
Providing educational resources for the families of children with congenital heart defects
Purchasing state-of-the-art echocardiography machines
Facilitating mission-critical research projects
Sponsoring pediatric cardiology fellowship training
Providing resources for patients transitioning from pediatrics to adult services
Equipping the family room of the Pediatric Cardiac Intensive Care Unit with a computer
Donating to the Children's Heart Fund
Whether it's purchasing state-of-the-art cardiology equipment, funding mission critical research projects, sponsoring pediatric cardiology fellowship training, or helping renovate the clinical space, your gift to the Children's Heart Fund is invaluable and makes an important difference in the lives of these little hearts.
There are three ways that you may donate to the Children's Heart Fund:
By Check. Please make the check payable to Icahn School of Medicine at Mount Sinai, and in the memo write "Children's Heart Fund." Please mail to:
Children's Heart Fund at Mount Sinai
One Gustave L. Levy Place, Box 1049
New York, NY 10029
By Credit Card. Please contact Erica Edwards at erica.edwards@mountsinai.org, or call 212-731-7464